At-Home Korean Style Cafe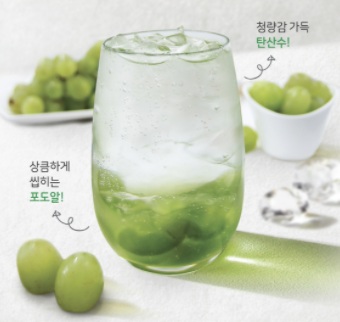 If the monotonous layout of your room is feeling repetitive and boring, try changing up your environment with cafe sound effects from imissmycafe.com and make your room feel like a relaxing study cafe with delicious drinks and delectable desserts while studying for your upcoming tests.
Drinks
Sweet Potato Latte: This decaf drink is made from 200 g of roasted Korean sweet potatoes (고구마), 2 cups of milk and 1 tablespoon of sugar. Combine all the ingredients in a blender until smooth for a creamy and nutty drink that you can drink iced or hot. For extra spice in taste and visuals, top with cinnamon, frothed milk or nuts.
Korean "에이드 (Ade)": For my lactose intolerant comrades, this refreshing alternative to iced coffee is made by mixing together any kind of sweet fruit tea syrup and sparkling water, perhaps best enjoyed on a humid afternoon. You can buy sweet fruit tea syrups at your local Asian supermarket or make your own by heating your fruit, sugar and water until a syrup forms. My personal favorites to drink while cramming for an upcoming test are green grape ade (청포도 에이드) and yuzu ade (유자 에이드).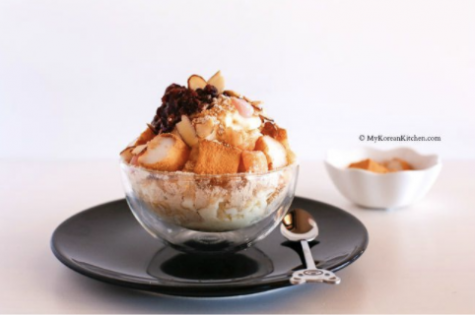 Dessert
빙수 (Bingsu): This popular dessert that is never out of season is completely customizable over its shaved ice base made by blending frozen ice cubes made of 1 cup milk and 2 tablespoons of sweetened condensed milk until it is soft like snow. Some common types of toppings for bingsu are sweetened red bean paste (팥), ice cream, blueberries, mangos and cubes of cheesecake, but my favorite is 인절미 (injeolmi) bingsu, which has red bean, injeolmi (Korean rice cakes coated with soybean powder) and almond flakes a la mode.