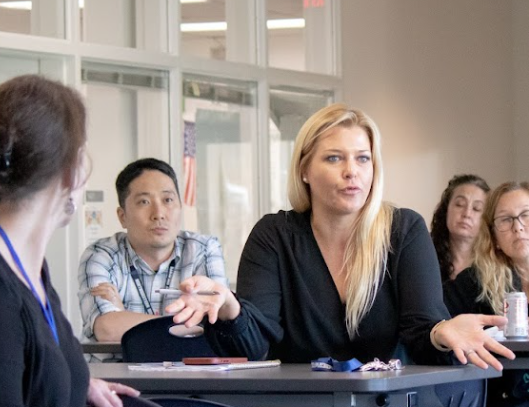 Northwood was ranked No. 1 in IUSD, No. 3 in Orange County and No. 31 in California in the annual High Schools report released by U.S. News on Aug. 30. 
The report, which further ranked Northwood as No. 216 nationwide, is widely considered a reputable school performance and quality measure by students and parents. 
"The U.S. News ranking puts Northwood as the top comprehensive public high school in the county, which is a testament to the dedication of the staff to not just the students' needs but also being talented instructors in their subject area," Northwood Principal Leslie Roach said. "It's always nice to be recognized because the staff here works really hard on behalf of all of our kids."
This year's report indicated a significant improvement from 2022 when Northwood ranked No. 2 in IUSD, No. 55 in California and No. 423 nationally. The progress follows a concerted effort by Northwood staff to improve class offerings and quality for students. For example, Northwood recently added Honors Interdisciplinary Climate Exploration and Anthropology to its course offerings while refining core curriculum classes such as Humanities 9 and 10. 
"I've been here before the school was even built, which is 24 years ago," Computer Graphics teacher Pat Quigley said. "Looking back over the years, Northwood has always been highly ranked and had high academic achievement. The community and staff put importance on this and performing as a school, which is something Northwood has always been proud of." 
Student performance is the key factor in rankings. U.S. News assesses high schools based on graduation rate, state testing and AP and IB participation rates and scores. Due to COVID-19, states may request that data from 2020-21 be excluded. 
"For a school ranking as good as this, all students, teachers and admin have to come together and give their best effort," ASB President Muhanad Hilal said. "I'm really proud of us as a school."