DIY: quick, boo-tiful costumes
In spooky season spirit, students scavenge their homes in search of scraps of do-it-yourself (DIY) materials to pull together a last-minute costume. However, these costumes often turn out boring and basic. For those looking to venture out of the ordinary, here are a few simple but unique Halloween costume ideas. Whether you only have bread or some old clothing, you'll be sure to hallo-win that costume party with these punny suggestions!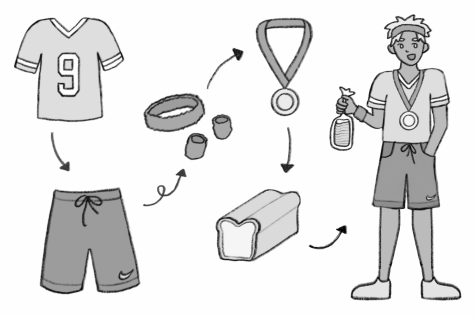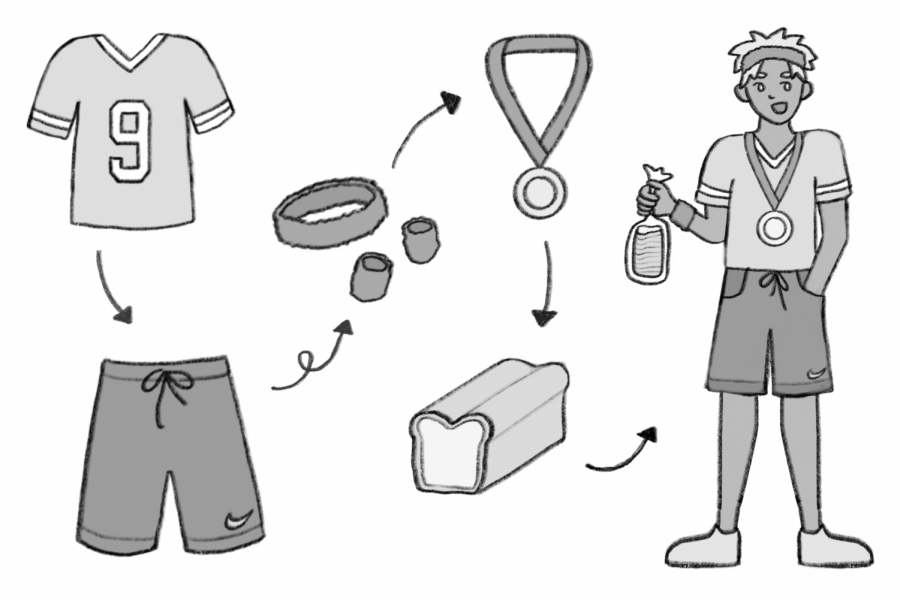 Breadwinner
Time: 5-10 minutes
Looking to impress your peers? Dress up as a breadwinner to show off your abilities! It can also double as racing attire or a little something to eat while trick-or-treating. Try to rock a sporty look—a bright colored T-shirt and some athletic shorts will do. For a bit of a personal touch, opt for your favorite team's jersey! Feel free to go the extra step and accessorize with a headband or sweatbands. Rummage through a box of your childhood trinkets and look for any cheap plastic medals to wear around your neck. Finally, raid the pantry for a loaf of bread to carry with you—or perhaps two or three.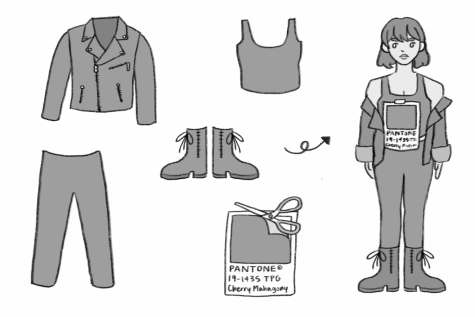 Pantone Color Swatch
Time: 10-15 minutes
If you're the kind of person who loves color and owns monochrome outfits, this one's for you! It also works perfectly if you're looking for a matching group costume idea. Find yourself a solid colored outfit. Print out a template that reads "PANTONE" alone with the number-letter code that associates with the color you're wearing. Cut out a rectangle in the middle of the template to create a frame. Then, duct tape the frame onto a part of the fabric you're wearing.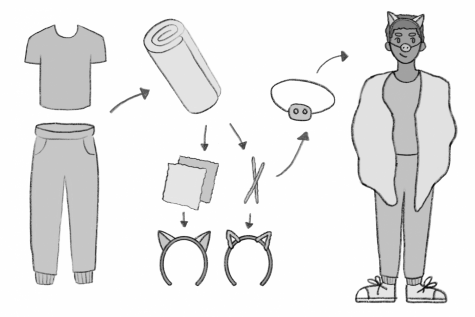 Pigs in a Blanket
Time: 10-15 minutes
For all the foodies out there, this costume is a playful twist on traditional sausages wrapped in crescent rolls!
Find yourself a pink ensemble to wear. Grab a throw blanket from your couch to wrap yourself with—this will keep you warm all throughout the chilly evening. Shape light pink pipe cleaners in the shape of pig ears and attach them to a pink headband. You can also cut out pink felt or construction paper in the shape of pig ears and glue or tape them onto your headband, lining the backs with wire to keep them up. Lastly, you will need a pig nose mask, which you can purchase online or at stores like Walmart. If you're feeling creative or just don't have the time, makeup or an oval cutout of the pink felt or construction paper can do the trick.