Northwood High School's very own musically-talented teachers
Ms. Allen
Along with being a veteran of the Northwood faculty, English teacher Angela Allen sings in a barbershop quartet, a style of a capella with a four-part harmony. Allen has been singing from a young age, as she participated in church choirs and musicals from her early childhood to adulthood. Today, she achieves a healthy balance between her hectic workload as an English teacher and her musical endeavors by blocking out time in her daily life for the things she holds close to her heart. Her favorite aspect about singing is performing, a seemingly daunting experience for many, because she enjoys connecting with others by sharing her passion.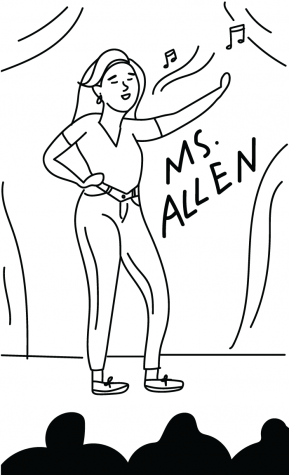 Mr. Rubin
A name synonymous with Northwood High School, history teacher Vadim Rubin balances heavy metal rock with a taste for the classics. As a self-taught drummer, Rubin works tirelessly to perfect his craft, practicing in his garage to constantly refine his skills. He remains connected with the culture to this day. Rubin values the process of writing songs and the energy he feels when he performs for an audience. Although Rubin leads a busy life, due to his family and work as a history teacher, he hopes to find time to practice more often.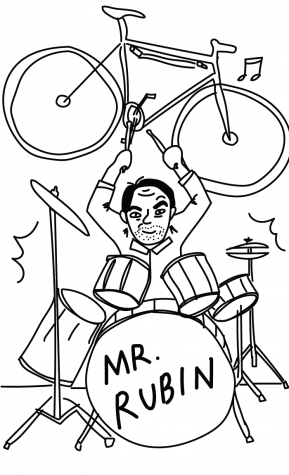 Mr. Mize
A phenom at the annual State of the Stu- dent musical performance, English teacher Jason Mize initially discovered his musical talent as a young boy when his parents forced him to learn piano. He then picked up the guitar and drums, which he plays in most of his bands. Along with constant practice, he honed his skills by playing with people who had more virtuosity than himself, as it motivated him to improve. Growing up, most of his friends shared the same passion for music as he did, which allowed him to dedicate more time and energy into developing as a musician. Mize particularly enjoys drums because it allows him to express his feelings most easily compared to any other instrument.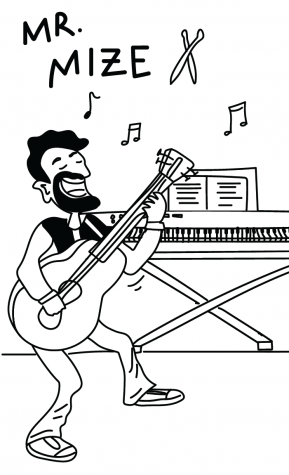 Mr. Brock
Vernon Brock, an English teacher, also sings in a barbershop quartet. He began
during his freshman year of high school, when his football coach, who was also the choral director, recruited him and his friends to join the choir. They soon became members of other small ensembles and a musical, leading to the discovery of Brock's musical talent. Since then, he has majored in music in college, taken voice lessons, and received coaching from various instructors to grow into the singer he is today. His rise from raw prospect to distinguished singer amounts from his intense practice and unmatched motivation.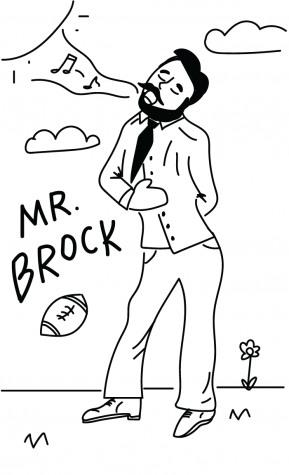 Leave a Comment