Reflecting on the typical high school rollercoaster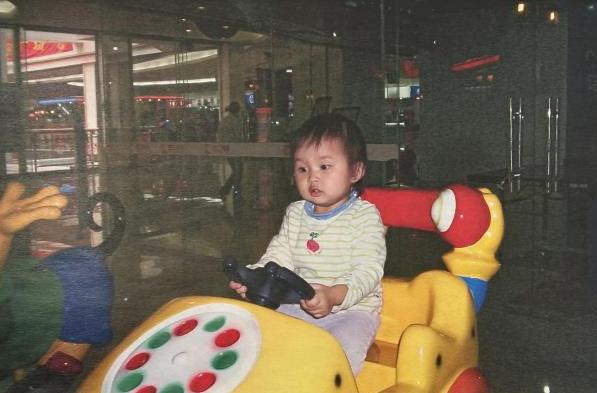 While pondering over an extended metaphor from childhood for this article that can perfectly encapsulate these four years in high school, I find my mind going blank. I don't think there's any specific moment that can explain how high school has shaped me. 
Writing this article has proven to be a difficult task because I don't usually take the time to write about myself much, yet writing has certainly been an aspect of my life that has defined my time in high school.
Needless to say, writing was never my natural forte, and sometimes I still feel this way. This may seem ironic as I've written for The Howler for nearly three years now, but it's often difficult for me to articulate my words in the way I envision them in my mind, and I would have never expected to commit so much time to writing, let alone be on the staff of my high school's student newspaper.
I first encountered The Howler in seventh grade when my older sister brought a senior issue home, and it feels weird that I'm here writing a senior article five years later. It was only in 10th grade that I decided to enroll in Beginning Journalism to fill a hole in my schedule, but I'm forever grateful that I made this decision.
 Even though the course exposed my crippling writers' block and my ability to delay completion of my writing assignments to the last minute, what I remember most about my time in journalism is how it slowly melted my distaste for writing that had developed from the constraints of academic writing.
I do believe that things fell into place for me when it comes to The Howler maybe by luck. To be honest, I'm regretful of being so passive in high school. I feel like I fell into that "quiet, bystander Asian" stereotype and didn't try hard enough to dispel it. 
Because of this, I viewed my time in school as a pragmatic thing—never really living in the moment. Beginning in middle school, I hyper-fixated on the idea of going to high school. And beginning in high school, I idolized the day that I'd finally get to wear a cap and gown and move away from the city I've lived in for all 17 years of my life. 
With about a week left till graduation, I still believe that graduating will release a sense of weight off my shoulders, but if I could do it all over again, I would encourage anyone going through high school to focus less on superficial standards that can consume your attention. Be your own person, because the biggest hindrance to your potential is the self-doubt you create for yourself.
Despite the migraines I've acquired from staring at my computer during deadline days and the fact that eighth period ends at 4 p.m., I'm grateful for how much The Howler has taught me about finding confidence in myself and how writing affords one the ability to find their place in their environment. 
I think it's perfectly fine to come out of high school with some regrets in your pocket, but ultimately, I'm grateful for how all these regrets and moments of success have shaped me for the better. Thank you to my peers and everyone in The Howler for making high school such a great time!