Mothers on Campus: from the students that get to call them 'mom'
If there's one place you don't expect to see your mom, it's in the classroom. The Howler would like to celebrate the moms who come to school with their kids as teachers and the experiences that can come from clocking in with a parent.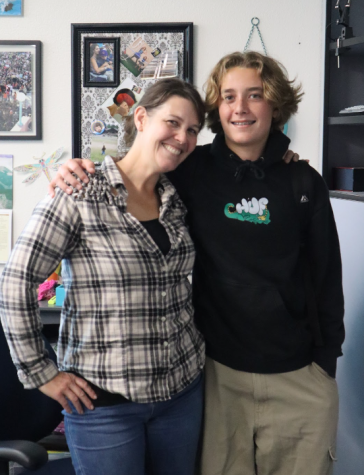 "I wasn't that phased by having him in my class because we have a pretty good relationship. I think a lot of people are like 'oh my god, health, that's got to be so awkward,' but Dylan said it best when he told one of the students, 'she's been talking about this stuff to me my whole life.'" 
– Health teacher Brooke Leys
 "I feel like my whole life has been a health class so I kind of have an edge in her class."
– Sophomore Dylan Leys
"I came in knowing it would be difficult but I've honestly had a really fun time because I get to see her in her element of teaching. She's more of a jokester in class and it's very cute to see her get all interested in her subject of Spanish." 
– Junior Izabel Vicente.
 "Actually having her in class, I get to see how much she really tries. It would be one thing for me to go to a teacher conference and hear how well she's doing, but it's another for me to actually see it in person." 
– Spanish teacher Haydee Vicente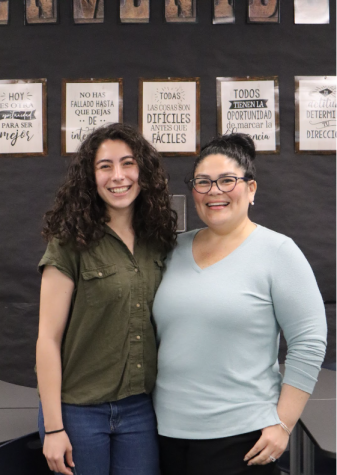 "It's definitely helpful to have her here because it's an extra source of support to know that she's here at school. It may be different than if she was a teacher, but I find it fun for her to be here. "
– Junior Lo Baker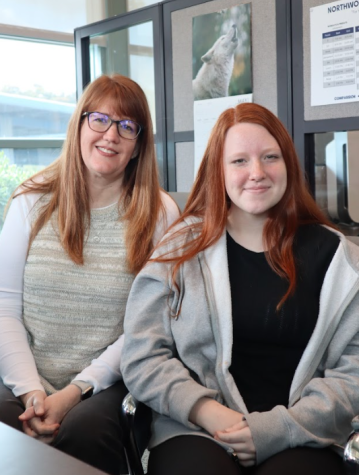 "I get to help my kid's teachers and friends, so it's nice to put effort back into where my kids go to school. I get to feel a part of the community and give back to the people who give to my kids."
– front desk Mindy Baker