Overcoming Grief through Hope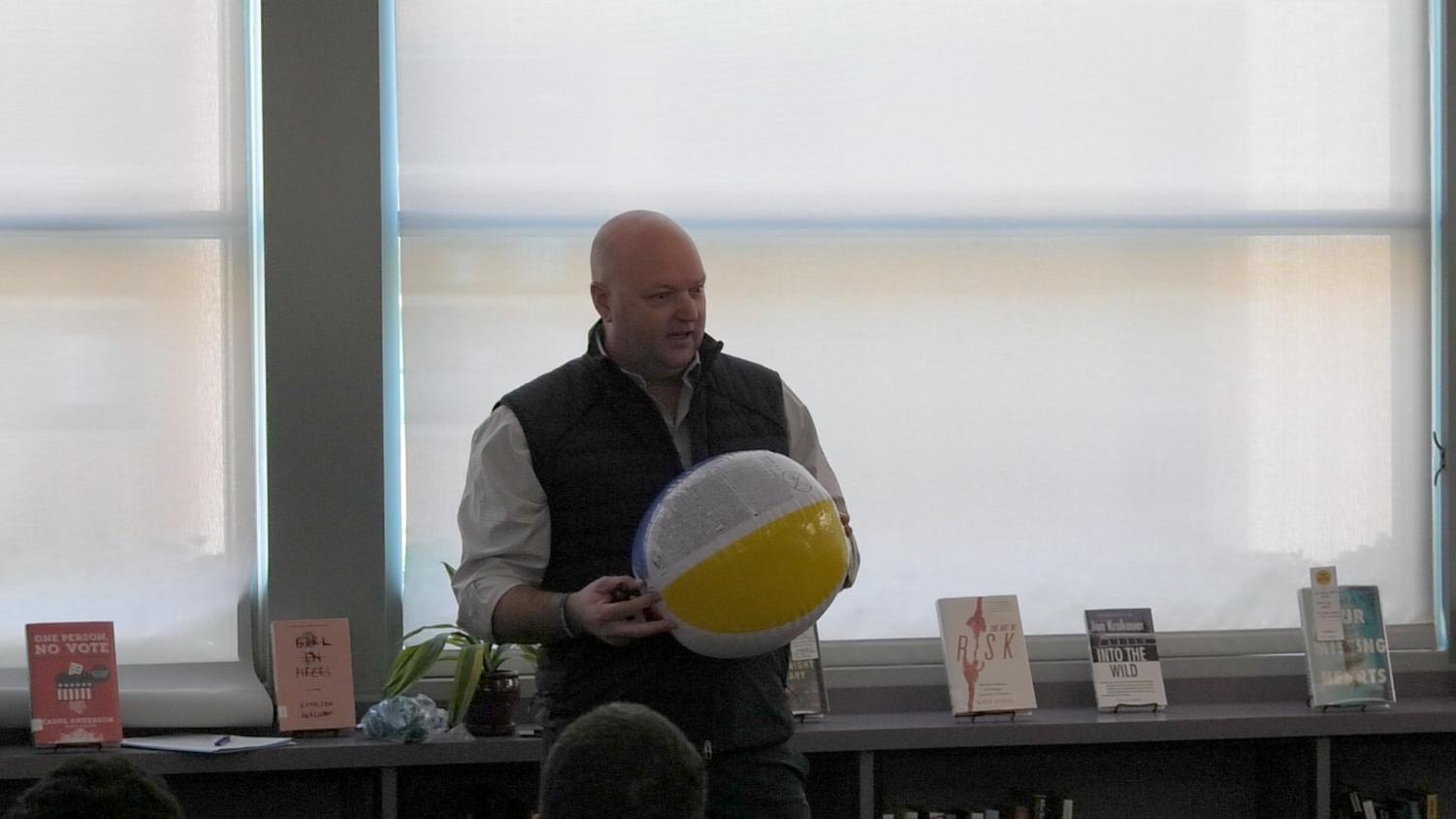 In the spellbound silence that filled Northwood's media center, a singular, clear voice rang through the rows and rows of red-fabric seats occupied by mesmerized students. Similar to the song of a siren, guest speaker Arik Housley captivated his audience through messages of hope, grief and acceptance on Feb. 22. 
Housley spoke about the grief following the loss of a loved one; more specifically, how to move forward from the mourning stages. In a profound comparison between holding a beach ball underwater and suppressing sorrow, Housley emphasized the importance of reaching out and acknowledging uncomfortable emotions. 
"We can't hold it under the water forever," Housley said. "It'll pop back up. It's not going anywhere. It's still there." 
As the father of an 18-year-old son and a daughter who passed away in 2018 during a mass shooting, Housley grappled with sorrow and acceptance. In the years following the tragic incident, he devoted his time to contributing to a growing movement: spreading awareness about empathy and mental health. At Northwood, Housley's contribution was, needless to say, largely impactful among students.
"It was very eye-opening," sophomore Brayden Pryanna said. "He honestly made me see grief in a way I never really thought I'd see before. It was really interesting. After it was over, I was inspired. I wanted to do what he did: make a change." 
Housley stressed the significance of bringing attention to mental health and shedding light on the growing need for mental support, especially for the younger generation.
"There's so much hate, anger, polarization," Housley said. "It's sad to see. It takes young people and young leaders to say: 'This is not okay.'"