New interdisciplinary class for combating climate change
Northwood teachers Nelly Tsai and Nicole Midani were granted $45,000 from IPSF on Feb. 9 to fund their new Honors Interdisciplinary Climate Exploration class, which will educate students on various fields of science, engineering and data science and provide resources for generating climate change solutions.
The class, which will be offered in the 2023-24 school year, will differ from the other math and science courses by bringing students to an intersection between the two subjects, as well as implementing opportunities in the curriculum for students to make change in the real world. Their grant from IPSF's Innovative Grants Program will be used to supply materials for students' projects and fund field trips. 
"Our students called us to act on their behalf," Midani said. "They were like, 'we need the skills to combat 21st century problems.' And one of the greatest problems we face is climate change."
One of the ways Tsai and Midani hope to equip students with necessary skills is by teaching data science in a scientific context.
"Showing how we use math to solve problems using science phenomena is the innovative approach we are trying to achieve," Tsai said. "Eventually, we'd like to bring that engineering aspect as well because we're designing solutions."
Students will learn how to analyze data to understand the impacts of climate change, model data and use computational models to generate predictions. The teachers hope knowledge gained in the course will empower students to develop methods for climate change adaptation and mitigation and strive for climate justice.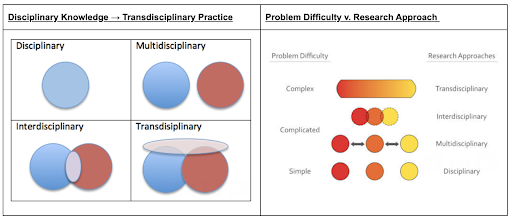 "There is so much you can do, as students, with what you're learning in your math and science classes," Midani said. "We want to get you to a point where you're ready to take action. And I think that action piece makes this course different from the existing math and science courses we have on campus."
The course is unique because it emphasizes learning-by-doing through experiential learning, as it requires all students to complete an Action for Climate Empowerment Project. This project combines independent research and service learning on a student's topic of interest. 
"We don't want the students to be taught, 'in the real world this is what you have to do,'" Tsai said. "This is the real world. What you are doing is what everyone is doing."  
Through field trips, students can learn from community climate professionals. In-depth research projects on real-world problems will also introduce students to green technology and careers in sustainable STEM fields. 
Students interested in fighting against climate change can look forward to starting these endeavors now. 
"Students usually can't make as much of a difference because everything is supposed to be adult-led," junior Ayesha Suhail said. "If students make changes themselves, it's empowering for their own future because climate change is not just affecting adults—it's affecting everyone, everywhere."
ICE is an honors course, and Midani and Tsai believe that all students should have access to a rigorous and challenging curriculum. The course is open to all juniors and seniors
"We want to change what it means to learn in math and science spaces," Midani said. "We want that experience to be different."