Breathtaking places to hike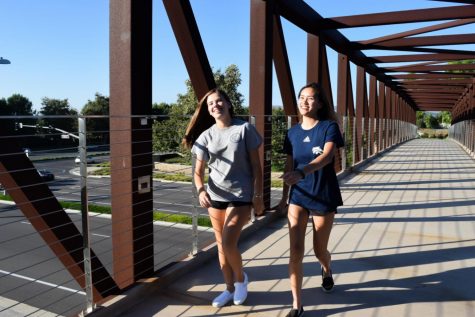 While the start of a new school year can be exciting, it also means getting back into the rhythm of (what seems like) never-ending piles of classwork, homework, and tests. But a new school year also means new goals. Stay stress-free by visiting these three beautiful places to decompress when you feel a little overwhelmed. 
Jeffrey Open Space Trail:
Most of us are familiar with this trail from our Instagram feeds during Winter Formal time, but that only speaks to just how beautiful the scenery really is. While it makes a fantastic background for a photo shoot, it's an even better view during your morning run. "I ran there almost every weekend this summer, and it's easily one of the most relaxing places in the city," senior Isabella Sanders said. As one of the largest trails in Irvine, it offers much more than just a good place to get exercise. 
Orchard Hills Trail:
Winding through the backside of the city, you will find the Orchard Hills Trail. Due to its secluded location, the trail is often silent apart from nature, making it one of the most popular hiking spaces in town. At times, school can become stressful, and wanting a break is entirely natural. If you find yourself in a rut, the Orchard Hills Trail is the perfect place to clear your head and connect with the just as important (and often forgotten about) parts of life. "It's great to go in a group because you can spend hours hanging out with friends and not even notice," senior Lauren Heard said. 
Turtle Rock Nature Center:
If you are not an athletic person but you still want to enjoy nature, the Turtle Rock Nature Center is perfect. There is still a trail if you would like to take a walk or run, but its Nature Centers and community parks also offer the chance to enjoy Irvine's wildlife. With a scenic route and guides along the way, it's the perfect place to relax for a day.