We will rock you
Mei Ono, Editor-in-Chief
August 22, 2019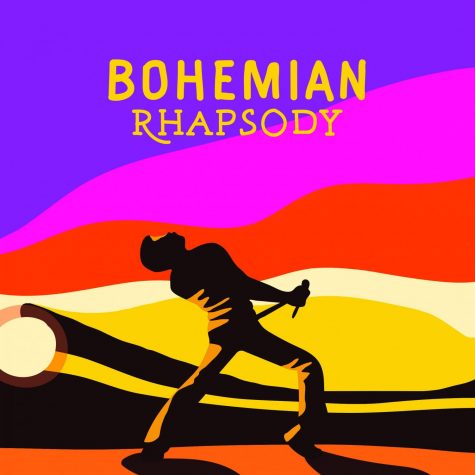 Starting out as a small group on the streets of London, Queen is now remembered as the face of '70s rock and one of the most acclaimed bands of all time. 
Queen made their worldwide debut with their second album, "Queen II." It is best known as Queen's most megalomaniacal album and has overdubs upon overdubs of dark, depressive lyrics about medieval times. Following the album's release, the band embarked on their first tour in America where the album reached 49th on the US Billboard 200 as well as fifth on the UK Albums Chart. 
However, Queen's biggest breakthrough was the release of their 1975 album "A Night at the Opera," featuring one of their most well-known songs, "Bohemian Rhapsody." The mock-operatic structure and unique feel of the song led to a nine week streak of being number one in England, breaking any previous records set by other bands. Although the other songs in "A Night at the Opera" are not nearly as bizarre or bombastic, they allow for a deeper dive into the band's classics. 
Queen was at the height of their popularity coming into the 1980s with the release of their most diverse album, "The Game." As Queen's music began to radically steer away from hard rock and embrace pop, the band's popularity peaked in the U.S. with their first number one single in America, "Crazy Little Thing Called Love" and another disco-filled hit, "Another One Bites the Dust." 
The band's peculiar yet relatable song lyrics and their avant-garde approaches to music in general—such as integrating the audience participation into their performance in songs like "We Will Rock You"—ultimately allowed for them to influence generations of artists. 
Even after the death of lead singer Freddie Mercury in 1991, Queen has proved to be influential in modern music and continues to impact people today. Pop stars including Katy Perry have admitted that Mercury is their biggest influence, and Lady Gaga attributes her stage name to Queen's song "Radio Gaga." 
This coming fall season, Northwood's Marching Band and Color Guard will feature songs by Queen during the football halftime show. The performance will include the classic uptempo "Bicycle Race," followed by "We are the Champions," a percussion feature on "Crazy Little Thing Called Love," and close with Queen's signature song, "Bohemian Rhapsody."