'Tis the season to support local tree farms
The age-old tradition of hand-selecting the perfect Christmas tree has become one of the most beloved aspects of the holiday season, with families dedicating entire weekends to visiting different farms both within and outside of city boundaries. As finding the best tree to accompany your living room becomes of utmost importance, keep one thing in mind: The best way to get into the holiday spirit is to support local businesses. 
Immediately after the conclusion of Thanksgiving, the streets of Irvine fill with an abundance of small tree farms, often family-owned and locally resourced. Unfortunately, they are seasonally overlooked with the presence of large corporations such as Home Depot and Costco. In a continued effort to preserve native garden centers and economy, here are some of Orange County's finest local tree farms that you can visit: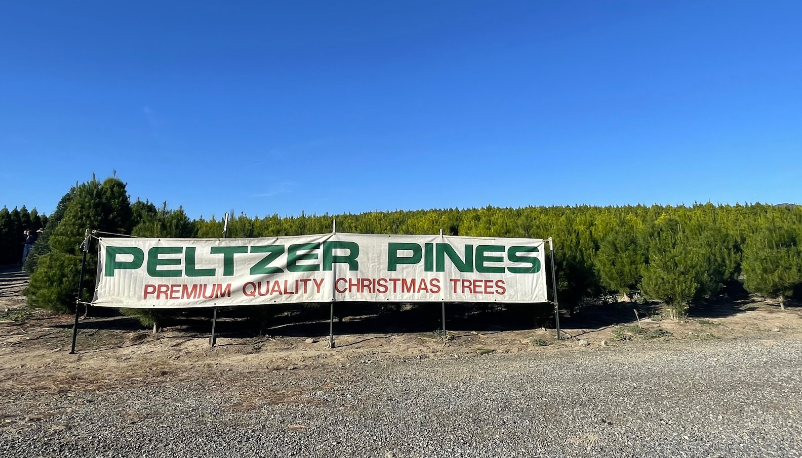 Tucked within Silverado Canyon, Peltzer Pines is a 15-20 minute drive outside of Irvine (yes, it's farther than other farms, but the view alone makes it worth it). It features a wide selection of trees that vary in height and species, and the welcoming faces of workers immediately greet you with pamphlets as you drive in. Walking through the rows of trees, the surrounding canyon and smell of pines makes the experience very appealing to the senses—and when you need a break from browsing, a convenient food stand lines the parking lot with various options to try. All of the trees are grown in the lot and left uncut until it is requested by a customer.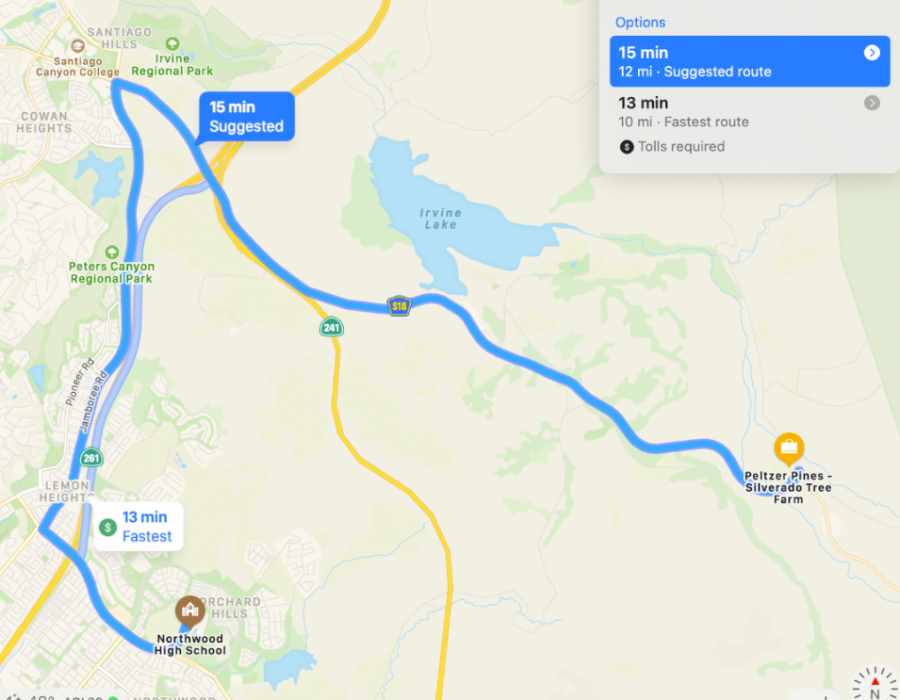 As opposed to traditional lots, where trees are precut and ready to take, this method leaves the trees especially vibrant and fresh. Peltzer Pines epitomizes the soul of local business with a deeply-rooted foundation in Orange County. Peltzer family farmers have been running the business since 1963 and the destination has become a must visit for the winter.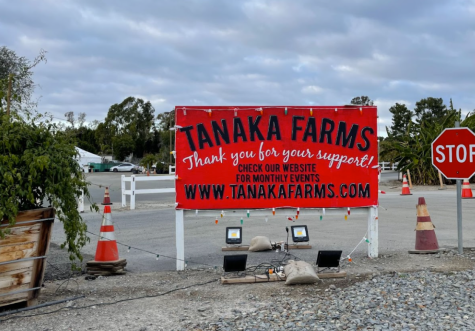 Tanaka Farms is an Irvine staple, capturing the interest of residents year-round with fall pumpkin patches, produce markets and strawberry tours. The winter season only makes the experience better with an abundance of trees and holiday decorations to pair with them—and don't forget the Hikari Festival of Lights. 
Their story begins in 1922, when the Tanaka family first immigrated to California and began to plant their roots in the agricultural community. The Irvine location of Tanaka Farms was later established in 1998, and the Japanese-American family still manages the business and maintains cultural traditions to this day. It is one of Irvine's most adored local businesses.
The atmosphere at Tanaka Farms is extremely family-friendly and the activities extend far beyond tree-hunting. It should be an addition to the "to-do" list for this holiday season.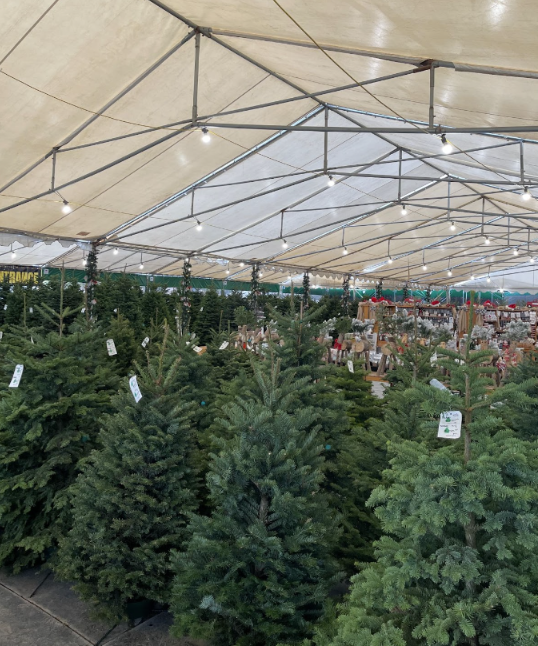 Santa's Garden by Manassero Farms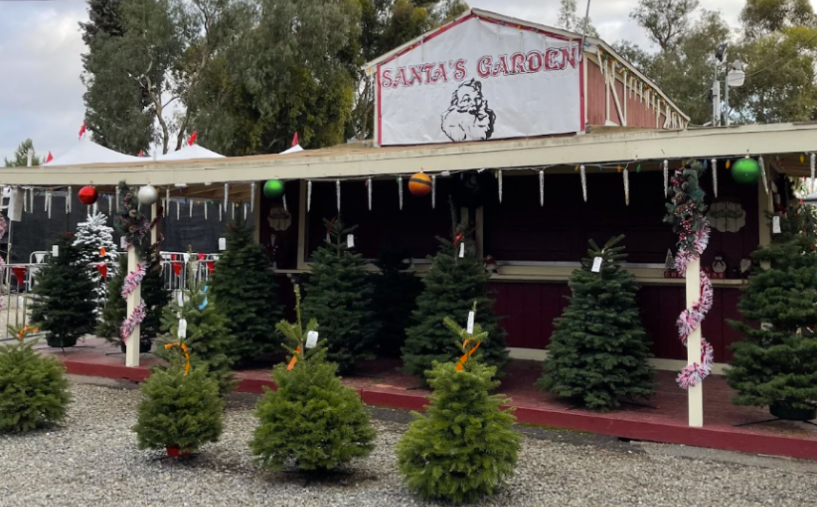 Manassero Farms is a Southern California treasure that partakes in Irvine business through restaurants, strawberry farms and produce stands. But one thing that stands out: their wintertime speciality, Santa's Garden.
This tree lot is one of the closest in proximity, located just off the Interstate 5 entrance and Jeffrey Rd. The large-scale decorations are the first to catch your eye and are soon followed by the enormous striped tents filled with tree options. In comparison to Peltzer Pines and Tanaka Farms, Santa's Garden seems a little bland. However, the real charm lies within its old-fashioned and traditional design: You select a tree, have it wrapped and the employees are more than willing to help secure the pine within your car.  
Although it's a smaller operation, Manassero is a great local selection as they celebrate 100 years of family tradition and farming.