What Marching Band Section Do You Belong In?
Lucy Kim, Staff Writer
September 26, 2022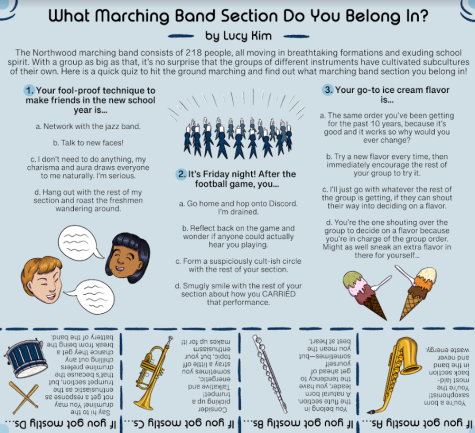 Leave a Comment
About the Contributors
Lucy Kim, Staff Writer
Lucy is a sophomore staff writer that spends most of her time meticulously pondering...
Saba Nabaeighahroudi, Graphics Editor
Saba Nabaeighahroudi is your friendly neighborhood graphics editor. With her...