BookTok Student Speak
The echoes of ruffling paper, the smell of rain on pavement drifting through the open windows, the warmth of the mug of coffee on the cherry wood table and, most importantly, the cozy feeling of home. Books are not only an entertaining and educational form of media but also a place of comfort and safety for many. With the recent passing of National Read a Book Day on Sept. 6, let's hear from some of the many avid readers at Northwood about their favorite books.
(TW) = Trigger Warning: This book may contain dark themes upsetting to certain readers. Reader discretion is advised.
Aishwarya Ramasubramanian (10) – "The Fault in Our Stars" by John Green (TW.)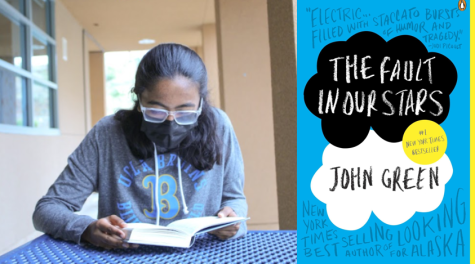 "The Fault in Our Stars" is a realistic fiction novel centered around the tales of cancer-stricken Hazel Lancaster and Augustus Waters. Evoking intense emotions and handling serious themes of mental health and physical illness, the novel has won the Premio Bartolomé Hidalgo award and was adapted into a film in 2014.
"I really liked how the author portrayed [the main character] as a person who wasn't defined by her cancer, but as a person beyond that," Ramasubramanian said.  "Even though she suffers from the disease and has to live with it for the rest of her life, she still has other aspects to her lifestyle, and I really enjoyed that."
Anthara Thirupathi  (12) – "I'm Glad My Mom Died" by Jeanette McCurdy (TW.)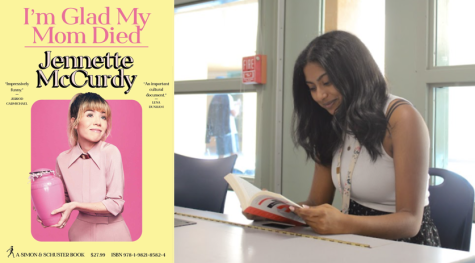 This New York Times Bestseller memoir by Nickelodeon child actress Jeanette McCurdy is a reflection of her time in the TV industry. Within it, she discusses the stress and controversy of the industry, as well as dark themes of emotional abuse, difficult familial relationships, physical illness and mental health throughout her life. 
"I grew up watching a lot of Nickelodeon, and iCarly was one of my favorite shows growing up," Thirupathi said. "I think the fact that she took her trauma and really brought it to light, which not many child stars can do because of how lucrative the industry really is, that was truly inspiring. She writes in a very colloquial way, and despite education always being on the backburner, for her to deliver this in such an eloquent but also accessible way made it very engaging. 
Ashley Wang (10) – "The Starless Sea" by Erin Morgenstern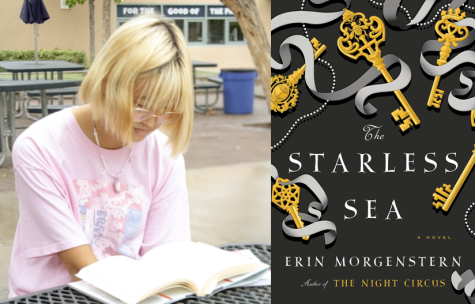 "The Starless Sea," a 2019 Goodreads Choice Award nominee, incorporates layers of tales, each with different characters, writing styles and narratives. The author weaves them together to a meeting point and conveys a tale of mystery, fantasy and the central Starless Sea.
"I read it during the pandemic, and I really needed some escapism. It articulated things I couldn't really say about why I loved storytelling," Wang said. "I really like heavy imagery and metaphors in my reading, and I like when it's poetic. I also like writing when I feel like I'm in the scene."
Isabella Hulbert (11) – "The Seven Husbands of Evelyn Hugo" by Taylor Jenkins Reid (TW.)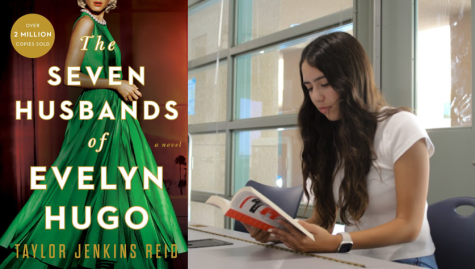 "The Seven Husbands of Evelyn Hugo" walks the reader through the life of public icon Evelyn Hugo, who married seven different times to men she never loved. Discussing the troubles she went through in finding people who truly valued her as well as the instability of her personal life, this historical fiction novel ends in a shocking conclusion sure to draw emotion from readers while leaving them appreciating the authenticity of the tale. 
"The majority is written as an interview," Hulbert said. "I like how it reveals what the character is truly feeling and how the interviewer reacts to it as well, since the point of view of the book alternates."