Amplifying Asian culture at the Mid-Autumn Festival
The walls of Hangar 244 vibrate as traditional music bounces off its walls, while those wandering outside crowd under the vibrantly colored paper lanterns to escape the rain.
Once inside, the audience watches attentively as a dancer on stage executes crane-like movements with power and grace; even in the rain, families from around the city gather to enjoy this holiday with its lively entertainment and interactive activities. The Mid-Autumn Festival was hosted at the Great Park by the City of Irvine and South Coast Chinese Cultural Center on the evening of Sept. 9.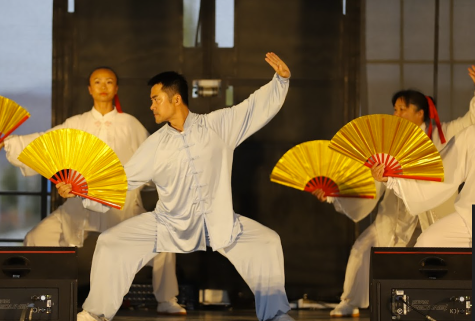 While initially planned to be held outdoors, performances—from live music to poetry reading to classical dance—crafts and cultural booths were moved into the Gallery and Artists Studios due to rain.
Outside, food trucks and stands offered popular foods from Asian communities such as hibachi, Korean fried chicken, dumplings, ramen, sticky rice and more.
High School Youth Action Team volunteers assisted the event staff with indoor craft booths, giving visitors the opportunity to learn the cultural significance of paper lanterns and origami moon rabbits and create mooncakes with Play Doh.
"If someone never heard about the history of mooncakes before, now they can learn," YAT volunteer sophomore Teresa Lin said. "Usually people perceive different cultures in a stereotypical way, and this just shines a new light on it and makes them view it in a different way."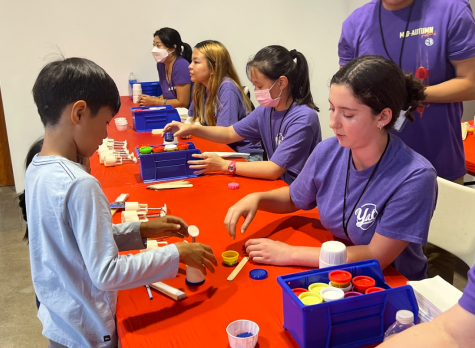 This event is part of the City of Irvine's commitment to diversity, equity and inclusion from City Council Resolution No. 21-05 signed in 2021. Each month, the city will spotlight traditional cultural or religious celebrations, representative of its diverse community. At this festival, activities such as a family bingo in between performances and free admission made participation accessible for all.
"I'm excited to once again provide an opportunity for the community to celebrate the Mid-Autumn Festival, while also featuring educational opportunities and cultural performances from organizations across Orange County," Irvine mayor Farrah Khan said. "I hope residents will join me in this culturally-rich event to honor an important holiday and learn about its history."
Indoor booths also provided an array of community resources including senior associations, cultural community alliances and the OC Registrar of Voters ahead of the November midterm elections.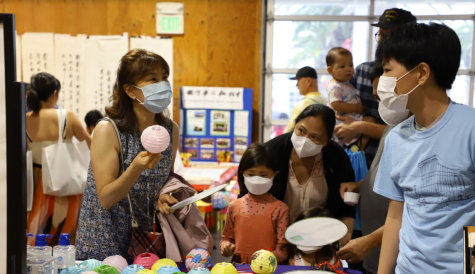 While this festival was planned between the City of Irvine and SCCCC, many East and Southeast Asian communities celebrate the Mid-Autumn Festival as well.
This cultural diversity was represented through the variety of performances from Southern Californian organizations: Vietnamese classical traditional dance from Viet Cam Dance, Cambodian classical dance by Modern Apsara Company and a Japanese-pop dance by KKAP, the University of California Irvine's K-pop dance team.
For a similar experience, head to Great Park for the Irvine Global Village Festival on Oct. 8 from 10 a.m. to 6 p.m. to enjoy food, art and music in recognition of international cultures. From celebrating various holidays to learning about different cultures, these festivals have much to offer for everyone.