Grammys at The Oak: Northwood takes on Homecoming
Gold and silver glimmers in the dark, heels click on brick and red satin carpets while lights shine through the faint drizzle across The Oak. With CDs hanging from branches and award-worthy music flowing through the air, Northwood welcomed their starring guests to homecoming at The Grammys-themed dance on Sept. 10.
The dance included Grammy-themed props scattered throughout the quad, Northwood's signature photo booth, games such as Connect Four and bowling as well as a large crowd of dancing students in front of the DJ.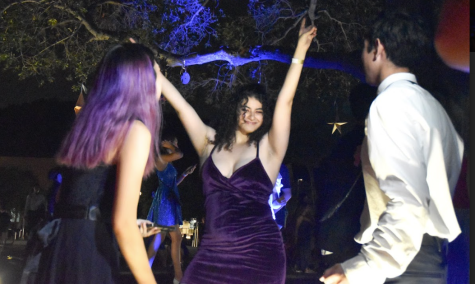 "I really enjoyed the photo booth because the GIF it made was so cute," freshman Emily Yokota said. "The decorations and aspect of dressing up made it a great experience."
Northwood's very own Grammy stars celebrated the football team's 39-8 win against Valley View High School on Sept. 9, the night before the dance. Amidst the pouring rain, Northwood football players scored one touchdown after another, leading by over 30 points by halftime.
"The game was exciting and everyone played really well," sophomore Ava Cruz said. "I love being in the student section and cheering; you're with all your friends and cheering for the players is so much fun."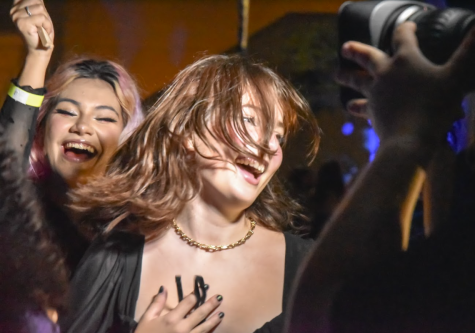 Although Homecoming is an annual tradition at Northwood, this year's game and dance came with a number of changes including the abolishing of Homecoming court, a new halftime show at the football game and the first indoor rally in over two years.
With efforts to incorporate student voice into the planning of school events, students were encouraged to submit theme ideas and vote, which also led to the switch from casual to semi-formal attire.
"There was a lot of feedback about the inequities of Homecoming court," activities director Jennifer Petrosian said. "Specifically, there was a lot of talk about the gender specificity. The thought process behind a lot of this has been being able to spotlight larger groups of students in our events."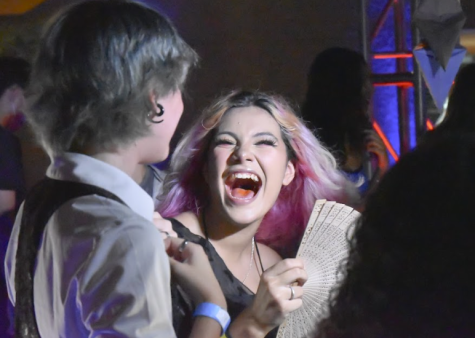 Without the court ceremony, this year's halftime show was set to feature the marching band, colorguard, dance theater and performances from the respective class councils.
However, this was canceled due to the rain and safety hazards to the performers. While the rain reduced turnout at the football game, many students and teachers still came out to support the football team and Northwood varsity and junior varsity pep squad, who cheered throughout the game.
"Planning Homecoming especially this year was stressful because of the tight turnaround," ASB president senior Rachel How said. "But I'm really glad that we were able to include more student voices in planning this whole event because. I think it really helped to connect ASB to the student body."