Changes to appointed positions within Northwood's ASB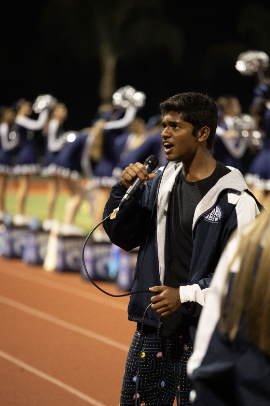 Northwood's ASB will be undergoing changes to both its appointed and elected positions next year, including reducing members from 32 to 28. 
In particular, two faculty liaisons and two community representatives have been combined into two community liaisons, responsible for promoting school culture. Additionally, on-campus and online publicity positions have been rebranded into Marketing and Publicity, and one Athletics Commissioner will now be appointed instead of elected. 
ASB Activities Director Jennifer Petrosian said that she wanted the names and jobs within ASB to reflect future employment opportunities. 
"The role students play in student leadership is indicative of potential career paths," Petrosian said. "We grade students in ASB on their ability to function in scenarios that could happen in post-secondary life, like email writing, time management and communication."   
Although some ASB members were initially opposed to the cuts, after several class periods of discussion, the group came to a consensus that smaller numbers and clarified roles would make for smoother implementation of important ASB events, such as Homecoming or football season. 
 "Next year, I hope that more ASB members will rely on each other for help, and that everyone can delegate tasks better so one person won't take on too much of the burden," ASB president senior Shan Syed said. "I just want ASB to be unified and supportive, and if these changes will accomplish that, then I think it's a good idea.". 
After the Election Convention on April 1, ASB finished ratifying the changes to their governing constitution to reflect the changes to ASB class size. The constitution was originally written by Northwood principal Leslie Roach nearly 12 years ago. 
"If there is one emotion I'm feeling for next year, it would be excitement," Petrosian said. "Last year was a learning curve, but this year, I'm really eager to see what we'll be able to do."