(HOCO)rastination
Homecoming outfits are supposed to show off the creativity of Northwood students, but by the time you being reading this article, it's the day before homecoming. Instead of freaking out that you have no time to prep for the dance, put all of that energy into scrambling to the nearest store to buy everything you need for the perfect last minute homecoming costume.
Freshmen: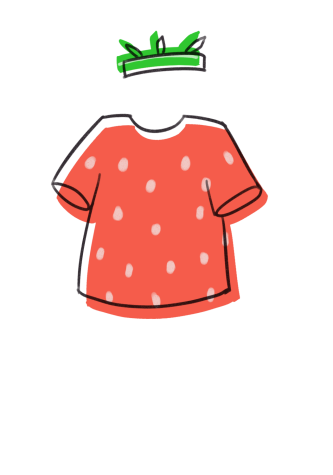 Given the theme of food, freshmen have an endless amount of global cuisines that can inspire their outfit choice. But with just a day until homecoming, you might just have to settle with going as a simple fruit. Wearing a plain shirt and matching headband, you can quickly dress up as your favorite fruit, whether it's a pineapple or blueberry. Michaels always sells colored shirts if you don't have one at the ready, and to further customize the costume, draw patterns on the shirt that match its visual. A good example would be a strawberry costume, which can be made using a red shirt with small white and yellow dots to represent seeds and a green headband with paper leaves for the stem. For other fruits with darker stems, you can buy a dark pipe cleaner and attach it to the headband.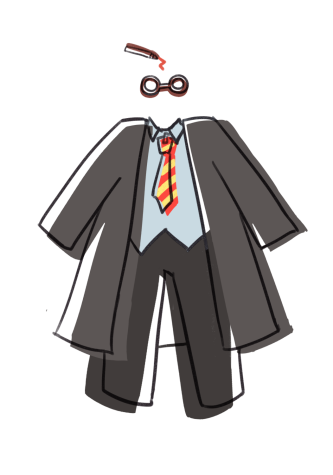 Sophomores:
Though there are a myriad of book characters to choose from, who could be a better choice than the boy who lived? This outfit requires you to only grab a white dress shirt, black slacks and black shoes to replicate Harry's student uniform. Now all you need to do is create a tie using red and yellow construction paper. From there, tape the tie to your shirt and draw on Harry's scar using a marker on your forehead.
Juniors: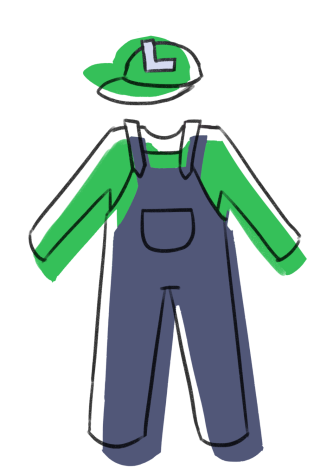 Juniors looking for a last-minute costume can swiftly dress up as Nintendo characters. Grab a pair of blue jeans, leggings or better yet a set of overalls along with a green or red shirt, and you're almost done. Just go on a last-minute run to Michaels to buy a red or green hat and decorate it with Mario or Luigi's signature letter by drawing on a separate piece of paper and taping it to the hat. Or if you have more time, cut out the letter on felt and sew it on the hat.
Seniors: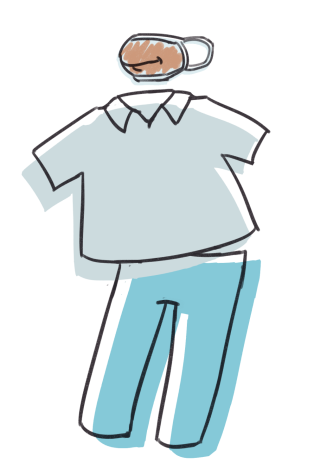 There is no show better recognized than The Simpsons which just entered its 33rd season. An easy costume idea is the outfit of the iconic man himself, Homer Simpson. This outfit only requires a pair of blue jeans, black shoes and a white polo—all which can be bought at Target if you don't own them already. From here grab a white mask and color it brown to give that signature Homer mouth but don't forget to double mask since the coloring will ruin the mask's protective ability. Once the costume is assembled, you can let out a quick woohoo to celebrate the fact that you're ready for homecoming.