BBQs by land and sea
Waves lap at the descending sun, an orange glow dances on the horizon and the water sparkles with a twinkling shine, all while ocean spray plays in the air with light gusts: It's the perfect backdrop for a beach bonfire. You think, man, I could really go for s'mores right now. You reach into your bag and—wait a second, you didn't bring marshmallows! Although there's no going back now, you wouldn't have forgotten if only you had a guide for the essentials of beach and barbeque.
Here are a few suggestions on what to do at local beaches and parks in OC for the perfect fun in this colder season.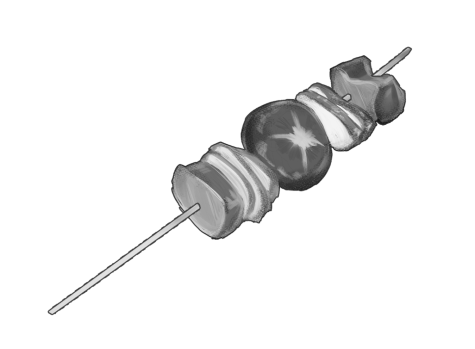 To start off the fire for a beach bonfire, you'll need lighters or matches. Bring a bag of coal for stable flames and less smoke, or alternatively, bring a few logs of clean wood for more warmth and blazing dramatics. Be careful to only use clean wood and avoid reusing pallets and treated wood.
Kebabs are always a sure bet, since they're extremely versatile. Dice up a few of your favorite meats and veggies (popular choices include beef, lamb, onions and bell peppers) and alternate them on skewers. Along with chocolate and graham crackers, you'll need a few extra skewers to roast marshmallows, the quintessential part of the classic bonfire experience.
All of the following locations are open from 6 a.m. to 10 p.m., but on weekends and holidays, make sure to arrive a few hours earlier than your planned outing to snag a fire pit.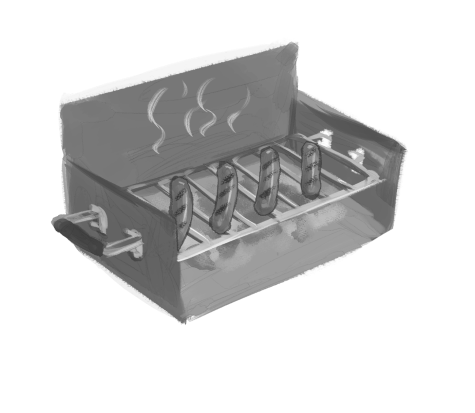 For a barbeque picnic at the park, other than a lighter or matches to keep the flames going, you'll need either coal briquettes or charcoal lumps, but the latter is recommended for a smokier flavor. Don't forget to bring a pair of tongs and other utensils.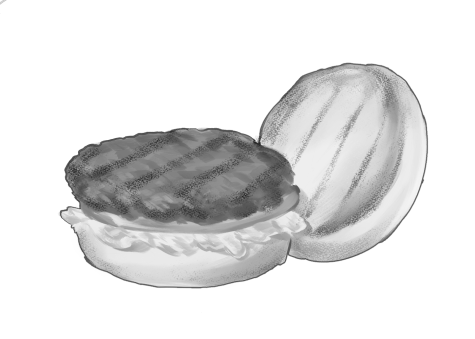 It's a lot easier to prepare the food at home, so do things like wrapping corn and sweet potato in foil to later stick them at the back of the grill to slowly roast. And the most typical image of a barbeque grill-out is flipping burgers,
so don't forget the buns and lettuce for a complete entree. If you've got a large party, laying down blankets for a picnic on the grass is a fun option. To avoid sharing your food with ants, keep your plates in your hands or on the table rather than leaving them on the ground, and squeeze lemon juice around the area to keep them away. 
Aliso Beach
31131 South Pacific Coast Highway, Laguna Beach, CA 92652
6 wood pits
Corona Del Mar
3001 Ocean Blvd., Corona Del Mar, CA 92625
16 wood pits and 8 charcoal pits
Huntington Beach Pier
First St. and Pacific Coast Highway, Huntington Beach, CA 92648
100 pits for both coal and wood fire pits
Balboa Pier
1 Balboa Pier, Newport Beach, CA 92661
15 wood or charcoal pits and 16 charcoal-only
Yorba Regional Park
7600 East La Palma, Anaheim, CA 92807
7 a.m. – 6 p.m.
200 BBQ grills and over 400 picnic tables.
Irvine Regional Park
1 Irvine Park Road, Orange, CA 92869
6 a.m. – 6 p.m.
Four group picnic areas for large groups of 155 or more
Meadowood Park
4685 Meadowood, Irvine, CA 92620
6 a.m. – 10 p.m.
Picnic areas available on a first-come, first-served basis.
Outdoor pools
Open hours depend on your location
Odds are that your local community pool has a couple of grills by the water, tables and reclining chairs galore, perfect for a poolside BBQ or party.