Summer Break Go-To Locations
Summer break is coming at last. While many people love going on vacation, long-distance trips during this pandemic are still risky even with masks, social distancing and vaccinations. Instead of traveling across borders, here are three local destinations to check out so that you can take a breath of fresh air while minimizing your risks of getting or spreading COVID-19.
BJ's Restaurants and Brewhouse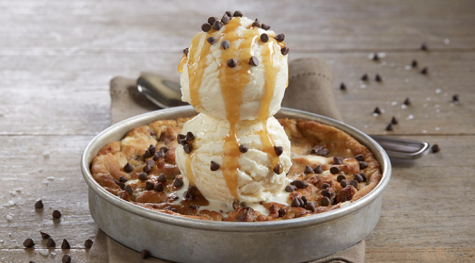 The BJ's in Laguna Beach offers daily specials and gorgeous views. Customers can get half off on certain pizzas on Pizza Mondays, as well as a free pizookie—two scoops of ice cream topped on a giant cookie—on birthdays. The deep dish pizzas are the signature item and the restaurant offers many vegetarian options. Since the corner store is right next to the ocean, be sure to hang out at the beach before or after your meal. If you're able to witness the sunset in time, it's an Instagram-worthy sight.
Cream Pan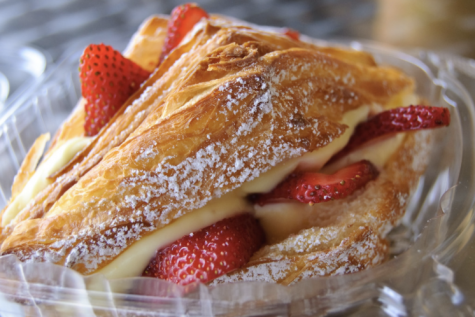 No matter how early you arrive, there is always a long line stretching into the parking lot; but this Japanese-French bakery is definitely worth the wait. Before you even get into the shop, the sweet smell of warm, fresh pastries will make your stomach growl. The famous sweet and flaky strawberry cream croissants are a must-try dessert, filled with just enough custard and fresh strawberries. All of the pastries, sandwiches, baozi and sushi are solid and reasonably priced. As an extra bonus, the staff are welcoming and helpful!
Lemon Orchid at Citrus Ranch Park
After stuffing yourself full of delicious foods, exercising is a great way to burn off excess calories. While walking or jogging up this hill, you can enjoy the addicting sight of bright yellow lemons and the scent of citrus. You'll be surprised how entertaining and calming observing lemons is (picking them is forbidden though). The hill is a gradual incline and the path is not extremely long, so if you're not in shape like me, thankfully you won't be out of breath. At the top of the lemon tree orchid, the view of the beautiful landscape below is a perfect spot for aesthetic photos and art inspirations. At the bottom of the hill, there are grills for barbeque parties and picnic tables for relaxing, along with a lemon-themed playground for kids or even those who are still a child at heart.