Youn Yuh-Jung wins Oscar for Best Supporting Actress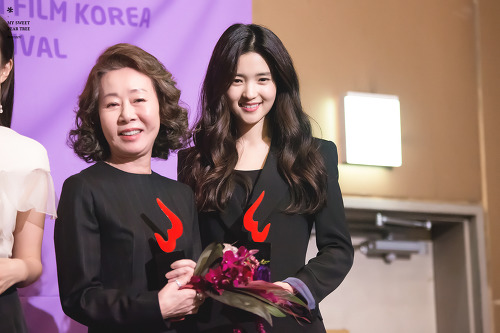 Nobody seems to have told actress Youn Yuh-Jung that when you're an Oscar winner for best supporting actress, you can afford to be more arrogant. A veteran actress of South Korea, Youn continues to dazzle the world with both her brilliant acting and her charming humor.
Her award-winning performance took place in the movie "Minari" directed by Lee Isaac Chung. In it, Chung tells the story of his own upbringing, with the plot following a Korean-American family struggling to find their place in rural America. As befitting of her own wit, Youn played the role of the family's sharp-tongued grandmother. 
Her acting prowess was on full display as she portrayed both the heartwarming interactions with her grandchildren and the heartbreaking onset of dementia. As such, it's no surprise that Youn was the one to win the honor of the first Korean to ever win an Oscar, and the second Asian in the entirety of the award's long history.
"Usually when I'm living in the other part of the world, I just watch the television, and the Oscars are just an event on the television," Youn said in her acceptance speech. "But me being here, I cannot believe it."
But for those who know her, it's very believable indeed. Youn is an iconic actress in Korea, starring in numerous hit dramas like "Woman of Fire," "The Housemaid" and "The Bacchus Lady." In each film, her audacious refusals to stay within the conventional lines of what an actress should be, as well as her fearlessness of the media, is what makes her a beloved figure for Korean audiences. However, only recently has Korean culture started to spread to Western culture, and such a gradual shift means that countless amounts of talents go underappreciated.
"I had a problem with how the media portrayed Youn's win; they made it seem like she came out of nowhere," sophomore drama student Chohan Yim said. "But she didn't! She's a legend in Korea, but that didn't seem to mean anything when you saw social media afterwards."
Yet, Youn is no stranger to overcoming stigmas in the acting industry. Her acting career started when she received poor college entrance results, and that sense of inferiority over a lack of a degree in a heavily academic Korean society drove her to build an unbreakable work ethic. She also went through divorce in the middle of her career, which left her with two children to support and a shattered career in her hands. Youn's struggles to resume her acting career were nothing short of heroic, as she fought both the Korean stigma against divorcees and the world-wide stigma against middle-aged working mothers trying to restart their careers. Youn's success at the Oscars marked yet another pivotal moment against stereotypes in her career, winning a resounding victory for Asian actors on the Western stage.
"When Youn got the award, it was actually a shock to me and my mom," Yim said. "I think the achievement was incredible, but I also think that it shouldn't have been so much of a surprise that an Asian finally won."
Of course, with her life's work dedicated to overcoming barriers, Youn agrees. In press conferences afterwards, she expressed her own sentiments on the matter of Asians on the international stage.
"I don't know how to divide like this: man, woman, black, white, yellow, brown, gay or straight. I don't want that kind of thing," Youn said. "We are just equal human beings. We have the same warm heart."