Former police officer Derek Chauvin found guilty for George Floyd's death
Former Minneapolis police officer Derek Chauvin was found guilty on all charges for the death of George Floyd, a black man, including second-degree unintentional murder, third-degree murder and second-degree manslaughter, on April 20.
"Painfully earned justice has arrived for George Floyd's family and the community here in Minneapolis," Floyd's family attorney Ben Crump said in a statement representing Floyd's family. "This case is a turning point in American history for accountability of law enforcement and sends a clear message we hope is heard clearly in every city and every state."
According to press releases from last May, Floyd was handcuffed and forced onto the floor by Chauvin for allegedly using a counterfeit $20 bill to buy cigarettes. Chauvin placed his knee on Floyd's neck while Floyd repeated "I can't breathe" at least 28 times as bystanders urged Chauvin to stop. Video of this encounter was taken by 17-year-old Darnella Frazier, and it sparked national outrage and months of protesting over the summer. 
"There is a video of Chauvin murdering Floyd in broad daylight," freshman Jazzie Chee said. "To acquit him of his crimes would be blatant injustice to Floyd and show truly how messed up and unfair the United States legal system is, especially to African Americans."
The prosecution argued that Chauvin's excessive restraint on Floyd's neck caused Floyd's death, pointing out that Chauvin continued to apply force even after nearby officers said that Floyd was "passing out" and had no pulse. In response, the defense stated that the medical examiner found "no bruising of Mr. Floyd's neck," meaning that there was no evidence that Chauvin killed Floyd through asphyxiation. Two autopsies contradicted this statement finding that Floyd died as a result of asphyxiation. Jurors deliberated for 10 hours over the course of two days delivering the guilty verdict.  
The verdict holds significant impact for many Americans, especially as Floyd's case sparked a nationwide wave of Black Lives Matter protests in the previous year against police brutality and systemic racism that has existed since the birth of our country. Particularly upsetting to protesters was the video taken by Frazier. The video clearly showed how Chauvin's actions were unnecessary for Floyd's alleged crime. Thus the verdict came as a sense of relief for people across America, including freshman Riya Roy.
"It felt like some accountability was being shown for the first time in ages in America, but it wasn't justice," Roy said. "We still have a long way to go, a lifelong fight for justice."
Chauvin has been transferred to the Minnesota Correctional Facility in Oak Park Heights and will remain in custody until sentencing on June 16.
View Comments(1)
About the Contributor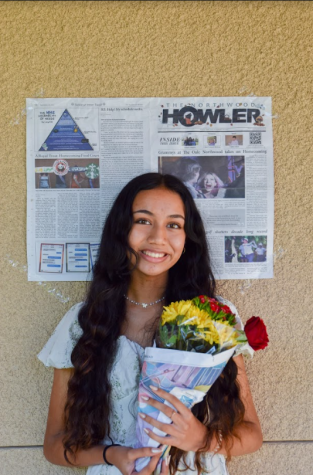 Rhea Gupta, Staff Writer
Rhea Gupta is a junior and a staff writer for The Howler. If she isn't spending...