Upcoming November K-Dramas For Your Weekly Watches or December Binges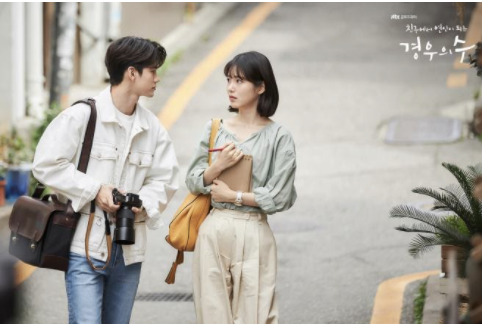 More Than Friends
Cast: Shin Ye Eun (He is Psychometric, Welcome, A-Teen), Ong Seong Wu (At Eighteen)
Genre: Romance, Slice of Life, Comedy
Synopsis: "More Than Friends" follows the story of our main couple, Gyeong Woo Yeon (Shin Ye Eun) and Lee Soo (Ong Seong Wu), as well two other couples, from their high school years to 10 years in the future. During this time, Gyeong Woo Yeon has had a one-sided crush on Lee Soo, "cursed" and unable to love anyone else, but after a kiss, will the curse be broken? Or will her curse transfer to Lee Soo?
Personal Notes: One of my favorite k-dramas. Though some may find the "will they, won't they" narrative tedious, I tend to prefer dramas that detail the small, everyday occurrences of a couple's life, and this drama is especially enjoyable for me as it shows the love story between three different sets of couples, each in their own stage of a relationship which comes with different struggles. Side note: I have fallen completely in love with the neutral, pastel color palette of this drama, the poetic lines and the complexity of each couple's relationship.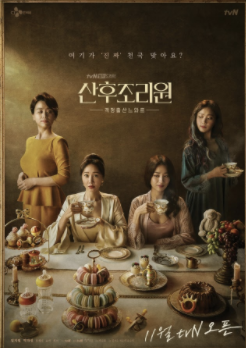 Birthcare Center
Cast: Uhm Ji Won (Missing, Tale of Cinema), Park Ha Sun (Two Weeks, Dong Yi), Jang Hye Jin (Parasite), Yoon Park (My Shy Boss, Radio Romance)
Genre: Melodrama, Comedy, Family, Slice of Life
Synopsis: Oh Hyun Jin (Uhm Ji Won) is the youngest executive at her company, but when she stays at a postnatal care center after the birth of her first child, she meets other mothers, and the story revolves around these characters interacting and exchanging their stories. 
Personal Notes: Even though I generally love all romantic dramas, I have a special place in my heart for those slice of life dramas that let you take a peek into the events of someone's life that is completely different from yours and can let you empathize with the character during their ordeals, such as in "Hospital Playlist" or "Prison Playbook." This drama is for sure on my must-watch list for November.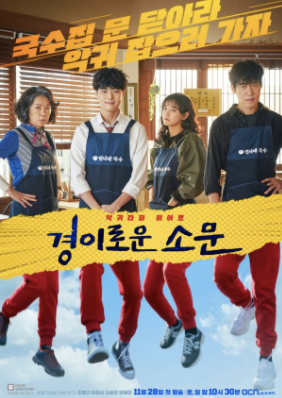 The Uncanny Counter
Cast: Kim Se Jeong (School 2017, I Wanna Hear Your Song, Gugudan), Jo Byung Gyu (Sky Castle, Dokgo Rewind), Yeom Hye Ran (When the Camellia Blooms, Innocent Witness), Yoo Jun Sang (Graceful Friends, The Day He Arrives)
Genre: Mystery, Drama, Fantasy
Synopsis: On the surface, this family works at a local noodle shop and are seemingly normal to the customers. However, under this facade, they are "Counters" whose purpose is to hunt down evil spirits with their individually unique abilities. 
Personal Notes: I love the main cast as a whole, but I especially loved Kim Se Jeong in "School 2017" and Jo Byung Gyu in "Sky Castle." Drama adaptations from a Webtoon always make me a bit wary to start, but I have high hopes for this one. The evil spirit aspect of this drama reminds me a bit of "Bring It On Ghost" and "Mystic Pop Up Bar," both of which I thoroughly enjoyed, so I hope this one meets my expectations.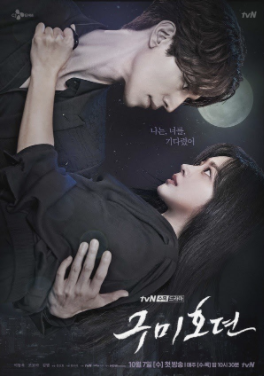 The Tale of the Gumiho
Cast: Lee Dong Wook (Guardian: The Lonely and Great God, Touch Your Heart), Jo Bo Ah (My Strange Hero, Forest), Kim Bum (Boys Over Flowers, The Woman Who Still Wants to Marry)
Genre: Action, Thriller, Fantasy, Romance
Synopsis: Lee Yeon (Lee Dong Wook) is a gumiho, a nine-tailed fox, who has been searching for the reincarnation of his past love for hundreds of years. Nam Ji Ah (Jo Bo Ah) wants to find her parents, who mysteriously disappeared during a car crash when she was a child. By helping each other, the main characters learn the truth of what happened all those years ago, and uncover new secrets that could change their relationship. 
Personal Notes: I wasn't expecting to get into this drama since I'm not a fan of thrillers, but this drama hooked me in with the first couple episodes. Each of the characters has their own unique backstory connected to the past and the present that is gradually revealed as the plot progresses. I can't wait to find out how this drama ends this month, especially with the mystery surrounding the true events of Lee Yeon and Nam Ji Ah's past.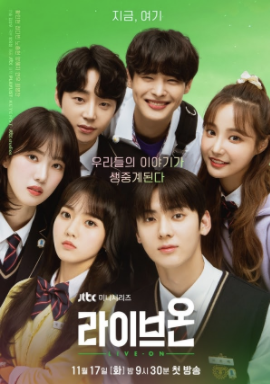 Live On
Cast: Hwang Min Hyun (NU'EST), Jung Da Bin (Extracurricular, Student A)
Genre: Romance, School
Synopsis: Perfectionist Go Eun Taek (Hwang Min Hyun) is the president of the broadcasting club. After learning that someone is trying to unveil her secret, Baek Ho Rang (Jung Da Bin) joins the broadcasting club to find out who it is.
Personal Notes: Webdramas are either too cringey to sit through or so good that I find myself wishing it was longer with no in between. The cast and the plot has me hoping for the latter, and I look forward to seeing if this drama fulfills my hopes.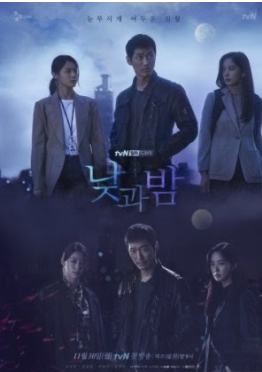 Awaken
Cast: Nam Goong Min (Good Manager, Doctor Prisoner), Kim Seol Hyun (Orange Marmalade, Gangnam Blues), Lee Chung Ah (VIP)
Genre: Mystery, Crime, Investigation, Romance
Synopsis: Police officers Do Jung Woo (Nam Goong Min) and Kong Hye Won (Kim Seol Hyun) try to uncover the secret behind the mysterious cases in the present, seemingly connected to cases from 28 years ago. 
Personal Notes: I'm a bit hesitant to get into crime-themed dramas because I tend to watch my dramas late at night and get spooked by the jump scares and chilling soundtrack. The plot of this drama kind of reminds me of "He is Psychometric" and "My Suspicious Partner" with a lot less romance, which was my favorite part of those dramas, so it might not be right for me, but if you're into suspense and mystery, this would be right up your alley.