Seasonal At-Home Activities
The scent of pumpkin spice hovers in the chilly air, communities don cable-knit sweaters and red-orange leaves crunch underneath boots. While these ideal fall conditions might not be entirely possible in the Southern California weather, those who crave the aesthetic of fall can still recreate autumn vibes at home with pumpkin crafts and seasonal shows. 
Pleasant Pumpkin Patch
If you adore the idea of having pumpkin decorations for your house or desk during the fall season but the hassle that comes with a real pumpkin is just not for you, here are some alternative crafts to try out. 
Decorate your workspace by painting over plastic pumpkins with a palette of solid colors or multicolored patterns to match surrounding aesthetics. For the more advanced artist, try painting faces or an eerie night scene onto your pumpkin to make it one-of-a-kind.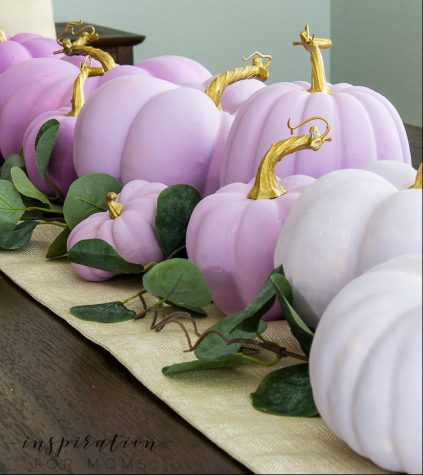 To make these paper pumpkins, you will need paper, glue and scissors. For your base, cut out 12 identical, symmetrical oval shapes with flat tops and bottoms (image below) from your paper and fold each in half so that the rounded edges meet. Once your oval shapes have been folded into half-circles, outline the border of a half-circle shape with glue, stick an identical shape on top, and repeat these steps until the desired shape forms. For the stem, curl a strip of paper by pushing outwards with the blade of scissors. Glue it on top of the pumpkin along with a leaf, and your pumpkin is ready for its photoshoot.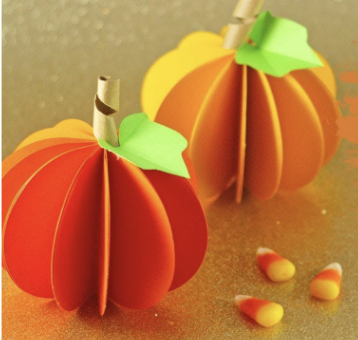 Tranquil TV
For those who enjoy watching seasonal shows but can't stand the usual horror genre that comes with Halloween, consider these calmer options for your late-night binges. 
Slip back into your childhood by rewatching your favorite Halloween episodes of Disney Channel shows like Hannah Montana, Wizards of Waverly Place, The Suite Life of Zack and Cody and more. Especially if you end up covering your eyes and ears during horror movies, these milder shows might be a perfect, moderate scare for you. 
Even though you marvel at artfully crafted desserts, and long to recreate them, you might not yet have the skill to execute them. Lucky for you, you can live vicariously through others by watching Halloween baking shows, such as the Halloween Baking Championship and the Kid's Halloween Baking Championship. Or, if you prefer creating a subtle fall ambiance instead, turn on your favorite season of the Great British Baking Show and snuggle into cozy blankets with a warm drink.