Student-led organizations rise to the occasion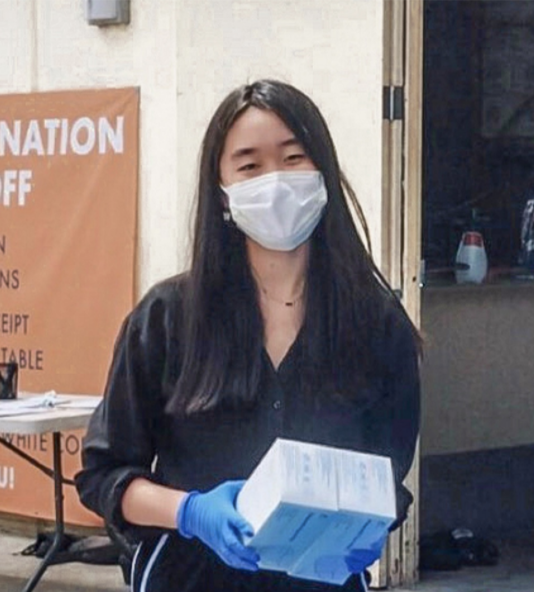 As educational inequalities widen and vulnerable communities stagger behind during the COVID-19 pandemic, students have demonstrated solidarity and hope as they volunteer to support their community, donate to charitable causes and spearhead organizations to serve the community. Even as we're six feet apart, student-run organizations have risen to the occasion in promoting education, supporting hospitals and assisting underserved areas, demonstrating the power of high school students in bringing positive change to the world.
Founded in 2014, Writer's Ink is a nonprofit organization led by senior Mengshu Zhang dedicated to cultivating a lifelong love for creative writing in children and supporting aspiring young writers. Writer's Ink has held weekly creative writing workshops for over 3,000 elementary school students at seven different libraries across Orange County. In addition, they have organized, publicized and adjudicated writing contests and scholarship competitions, awarding over $5,000 in prizes.
"With coronavirus transforming education, we realize many communities are not prepared for this transition, and crises like this widen education inequalities in our society," Zhang said. "That's why we worked hard to maintain operations and serve impacted areas."
Over the summer, the Writer's Ink team hosted a virtual two-week online summer camp for over 100 elementary school attendees and managed their Equity Initiative Writing Contest for high school students in underserved communities or who have been financially impacted by COVID-19. Online activities did present an upside: removing distance barriers and being able to connect with students and volunteers around the world. Moving forward, the organization is planning to resume its traditional workshops online using tools like Zoom and Google Classroom.
"While volunteering for Writer's Ink, I really got to venture into the anatomy of a child's brain. It was so fun listening to them ramble on, those words spoken without a fear of judgement," Writer's Ink volunteer and junior Shinhye Park said. "They truly make my day and are one of the biggest reasons why I continue being a part of Writer's Ink."
While some students focused on writing, others turned to promoting music education. Interlude Musical Outreach is one such organization, offering free weekly private lessons to elementary and middle school students taught by qualified high school musicians since 2016. Interlude also organizes free workshops on music theory, honor orchestra auditions (All-Southern, All-State and All-National Orchestras), and other music- related topics. In light of COVID-19, Interlude began Music from Home, where private lessons have transitioned online.
"With school now online, many elementary school students have lost the opportunity to participate in their school music program," Interlude Marketing and Outreach Director and junior Miya Liu said. "As a result, we realized how urgent it was to continue providing lessons so that students can still have that valuable experience and receive support in their musical journey."
Interlude has a club at Northwood as well, meeting the second and fourth Thursday of each month at 3:30 p.m. At meetings, they plan to discuss teaching advice and masterclasses. To join the club and participate in their activities, email [email protected]
"To me, music has never been about just one person's proficiency on an instrument; it's about doing something with it" Interlude Club Co-President and senior Curtis Yang said. "And what better way to do so than to nurture the next generation of young, talented musicians?"
Meanwhile, Innoquip, a nonprofit organization with a global impact, takes a different angle, focusing on researching and developing innovative solutions to equip those in low income communities. An example of their procedure can be seen in their approach to the environmental pollution caused by chemical extractions of banana fibers. They created a table with a hinged blade, a sliding seat, a footrest, and a trash dispenser. This system's sliding seat allows the user to push off a surface and use the momentum to pull the fiber back in one singular movement, minimizing the time and strength needed. Their solution was the product of research, engineering and partnerships with other organizations that assisted in the accomplishing their goal.
"We also encourage students in the Irvine bubble to explore their STEM interests while making a lasting impact on these communities," Innoquip CEO junior Hari Sreeramagiri said. "Currently, we're working with BEACONAhead to construct toilets in rural villages. We're really excited about the work we do and the many things we learn in the process."
This group has equipped over 20 villages with their technology, designed, produced and distributed over 5,000 masks to healthcare workers worldwide and raised more than $4,000 for their mission.
"Volunteering is never about the hours or something to put on your resume," Liu said. "It is all about using your skills and passion to spark happiness in your community."