Suicide Prevention Awareness Month: Virtual Well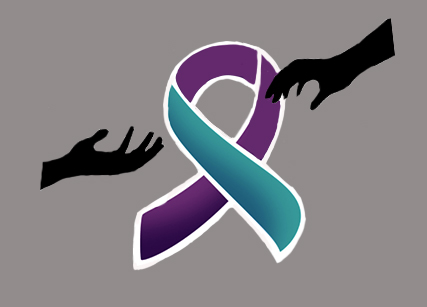 The sounds of birds chirping and a soothing melody welcome you as you enter a pastel-themed room. An energetic dog wags its tail and places itself at your feet as you take in your surroundings. On the wall hangs a cheery picture of a sunny beach that takes you to the tropical paradise of the Maldives, while the other picture reminds you to take a deep breath to calm down. Here, you feel relaxed and safe.
This is not a physical place, but the Virtual Well, an interactive safe space created by Northwood's counseling team to provide mental health resources for students during distance learning. Its release was in honor of September being National Suicide Prevention month–with the plethora of 2020's chaotic events, mental health awareness is becoming more important than ever. "It's a great interactive and calming space where students can access various mindfulness activities and videos. When you run your cursor over the images, you'll see that most of them (including the puppy!) lead to an activity or website," school counselor Allison Singer said. "While we hope to have our students in our on-site Well soon, we think that this virtual space is a great alternative."
With the increased pressure of going back to school and the stress that comes with living in a global pandemic, you may have experienced some symptoms of depression, like feeling hopelessness regarding your situation, feeling lonely without regular physical interactions with people or trouble finding motivation to do the things you used to be so passionate about. You might also have problems with eating, whether it is eating too much or too little, and you might be struggling to fall asleep or get enough sleep.
When you notice these problems, it's important to take care of yourself, both physically and mentally. Maintaining a daily routine, like eating at regular times, having a healthy sleep schedule, and exercising regularly can help you feel more in control of your life. Use this time to learn more about your own strengths and think about your goals for the future. Take the time to connect with your friends and family who support you.
"The pandemic and transition to online-only environments has affected students in different ways," school psychologist Jamie Carey said. "I recommend all of the above strategies for these students and emphasize keeping in connection with the school community."
Sometimes, mental health affects more than just mentality and physical health. Some people who are having suicidal thoughts may include talking about feeling trapped or being a burden to others, giving away important possessions, withdrawing or isolating from others and acting unlike themselves or displaying extreme mood swings.
If you or someone you know is experiencing these symptoms of depression or showing signs of suicidal thoughts or actions, it is crucial to seek help from a trusted individual and openly talk about what you are going through. Confiding with someone might help you to release your emotions in a safe way. Talking about your struggles with mental health with others can help you get what you need and can also reduce the stigma surrounding mental health.
"Being a teenager and being in high school is not always easy," Carey said. "If you are having mental health struggles or thoughts of suicide, please seek us out. We are here to help!"
If you believe someone poses a threat to themselves or others, please reach out to one of the following resources:
School counselors
School psychologist: [email protected]
National Suicide Prevention Lifeline: 1-800-273-8255
YouthLine: 1-877-968-8491 or text "teen2teen" to 839863
Crisis Text Line: text "HOME" to 741741
The Trevor Project for LGBTQ+ youth: 1-866-488-7386 or text "START" to 678678