What actually happens inside The Howler: insider scoop from Howler's resident gossip girls
While we may have published an issue every month, here's our chance to candidly tell you what four people actually did in The Howler this year.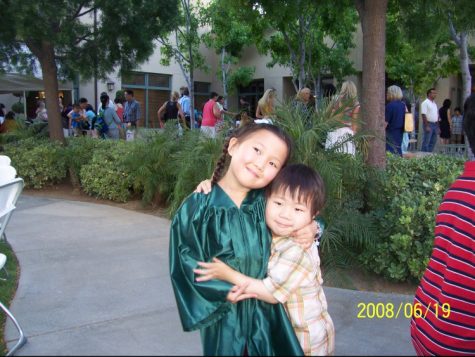 A&E Editor:
As someone who's been coming to Room 1102 for the past four years (and as a member of Howler for two), you'd think I'd have it together. Every seventh period consisted of me bringing my laptop to class, convinced that I'd make the most of those 90 minutes. But my laptop screen never saw the light of day, and I'd somehow end up playing Mario Kart on my phone (no one plays that game anymore, but I can't bring myself to delete it.)
I can't say that my year of being the A&E Editor has been easy. You wouldn't believe how difficult it is to come up with eight to ten unique ideas not related to either school performances or music playlists. I'm hoping Nawal and Mitul will forgive me for pestering them with text messages the night before brainstorm for new ideas. But after countless times of breaking the class record for most layout mistakes and grilling Michael and Sarika with my endless InDesign questions, I'm proud to say that I've finally mastered the art of dragging out those magic blue lines from the edge of the screen.
Every odd day has consisted of me standing next to my car and debating if today was the day I'd head to class or maybe make that appearance another time. I wouldn't even be able to tell you the amount of times I've walked into the parking lot and Nawal, Mitul and Jahnvi would ask me if I was coming to class that day. Thankfully though, at least for the most part, my answer was yes. And thank goodness for that, because timeless papers and unforgettable memories were made, and I wouldn't have had it any other way.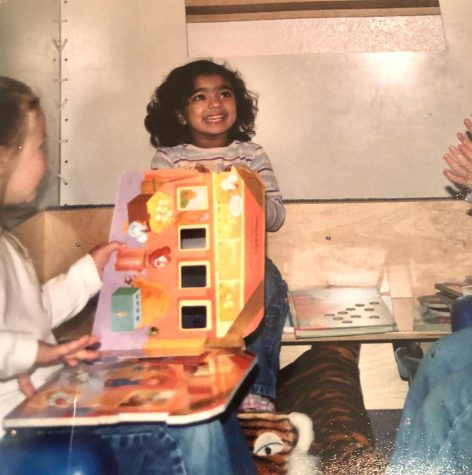 Photo Editor:
While I may have been in Howler for 3 years, this is my first go at actually writing for the paper. For reference, Nawal just told me it's actually "three" according to AP style (sorry Michael and Sarika, you have a lot to edit). Now I know I've been photo editor for two years, but believe it or not, I never even applied to join Howler in the first place. Yearbook had been keeping me busy, but one morning I got a text and by the end of the day, I had a seventh period.
Little did I know that I would end up editing giant shadows on people's faces and over-saturating every image on The Howler Online (sorry Andrew). Even though I had a learning experience as "co-photo editor" for Howler last year, this past year has been a whirlwind of ignoring all my deadlines, giving every photographer extensions and relentlessly bothering Michael to find a Winter Formal date (it worked).
Looking back at it now, I realize that all those extensions brought me closer to the photographers this year, and even though we would always upload on the last day and scramble to find all the photos, our work would somehow get more recognition than the articles that were being worked on for an entire month. Although I thought that losing colored printing would be the worst thing Howler would face this year, it seems Madam Corona had a different path in store for us. So I'll just say, it's been a huge honor to take photos and serve as Howler's Photo Editor these past three years. I'm sorry you had to read my horrible writing. Next time, I'll just stick to taking photos.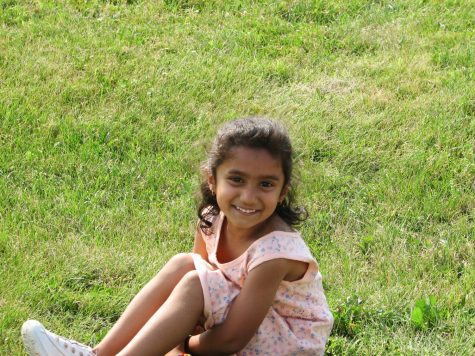 Publicist:
From staff writer to Sports Editor to Publicist, I have had the privilege of serving in The Howler for three years from a variety of positions and perspectives. Fun fact: I was forced to quit sports to become the Sports Editor. This year, my job was to increase viewership, so we sold Krispy Kreme donuts and forced The Howler into our customers' hands. On a more regular note, distribution days were full of guilt-tripping friends into thinking they were bad people for not reading the paper. I think it worked…
There is a common understanding in this class that if you don't have work related to The Howler, you can do work from another period. However, that was something the four of us never understood. Our seventh period consisted of uneaten lunches, front-page newsworthy gossip and Bollywood dance choreography. Shoutout to Sreekar for being the best dance partner! If you ever walked into Howler, you may have seen me performing a fully choreographed dance in the front of the room for my dedicated judges—Mitul, Nawal and Catherine—or sitting on the floor taping and stringing ASB posters that were spread across the entire carpet. I might have been doing publicity for the wrong class.
I would like to say a big thank you to my biggest inspiration and motivation: Tim Horrigan. Thank you for giving me the opportunity and encouraging me to be a part of this incredible family.
Thank you Howler for understanding the ways in which we spent this invaluable hour and a half. Thank you for the free entry to every away game. Thank you for giving me unforgettable memories and lifelong friends. Follow: @nhs.howler!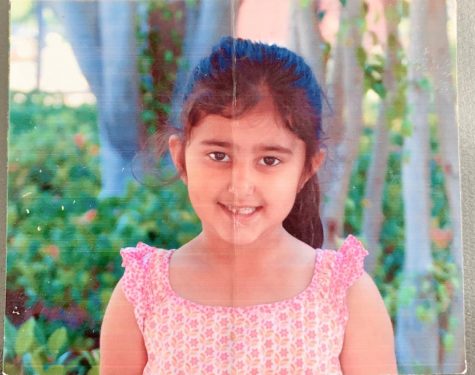 Staff Writer:
Having been a staff writer for two years now, I pretty much know all the ins and outs of Northwood's most coveted newspaper. For instance, there has never been, in the entire history of The Howler, an article that wasn't turned in at exactly 11:59 p.m. the night before it was due (like right now), but hey, that's just quality journalists, getting stories out in a pinch. Or, like the fact that the only real diversity in the quote selection is how far down my contact list I scroll before hitting a random name.
Now I may have spent most of my time in Howler getting called out for being too loud during brainstorm or coming to the really important realization that mangoes is, in fact, spelled with an "e," but I've also used that time to force Sreekar Kasturi into teaching me AP Stats (spoiler alert: he wasn't successful, but that's his fault, not mine) and to gossip with the three amazing people you just read about. In all seriousness, the time I spent in Howler was the most memorable, whether that was because I was meeting my best friends (and stealing their food), aimlessly walking around campus or actually (rarely) getting some work done.
Over the past two years, I've learned a lot about myself, have had the amazing opportunity to refine my writing and gotten to endlessly annoy Michael and Sarika. I'm incredibly sad we ended this year the way we did, so I'd like to say a quick (and enormous) thank you to everyone who was a part of the Howler staff, this year and last. You guys shaped the most important years of my high school experience in the best way possible. I just wish I could tell you in person. To Ms. Alburger, you have been a huge role model to me and I cannot thank you enough for the constant advice you always offered. And to those who always read The Howler, I hope you guys liked my articles as much as I loved writing them. Thank you, Howler. It's been real.