Inspirations: dancing for autism awareness
Northwood dancers performed powerful student-choreographed pieces at this year's Inspirations showcase, raising donations for the Halo Foundation on Feb. 21. 
The show featured students from Dance One through Dance Theater, with pieces ranging stylistically from graceful ballet to theatrical jazz. Each dance incorporated purposeful messages to illustrate the importance of dance as a form of expression, especially aiming to support the Halo Foundation, a nonprofit organization that promotes awareness for children with autism. 
A piece that particularly stood out for its message was "Opacity," performed blindfolded by Dance Three juniors Annie Hu and Jenny Weng. 
"Jenny and I really wanted to make a piece about finding yourself," Hu said. "So 'Opacity' was about coming to terms with yourself and your identity, which we portrayed by finally taking off the blindfolds at the end of the piece. It felt truly gratifying to be able to perform a piece that was so personal." 
While some dances embraced personal themes, others expressed universal ideas. "Ray of Sun," choreographed by Dance Three junior Elena Maldonado, showered the audience with uplifting messages of optimism and perseverance. "No Regrets," performed with stunning technicality by Dance Theater sophomore Sophia Chung, juniors Anessa Davies, Sophia Lee and Isabella Yum and senior Katerina Reznikov, emphasized self-empowerment.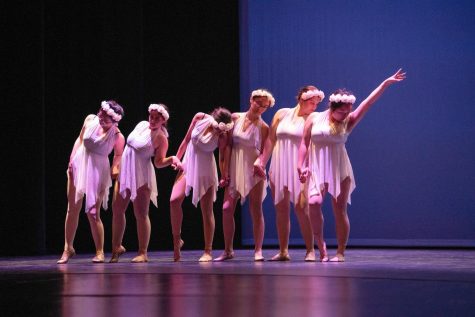 "The enthusiasm of all the dancers really resonated within me," Dance Theater sophomore Emily Li said. "It was amazing to see how different types of dances played a big role in helping to encompass diversity in our show."
Diversity shined through in Inspirations, especially in "It's the Time to Party," a vibrant and driven Bollywood dance choreographed by Dance Two sophomore Rhea Mehta. The audience could not stop cheering at the sight of the dancers' smiles and the piece's complexity and undeniable energy, closing Act One with a bang. 
"I felt like going up there and dancing with them," junior Riya Agnihotri said. "It was nice to see my culture's dance represented by people of all different races and ethnicities. Their dancing was beautiful." 
Inspirations was the second dance show of the school year, preceded by Fallout XII in November. Inspirations differed from Fallout in one critical aspect—all proceeds went to the Halo Foundation, helping to provide financial support, treatment and education to children with autism.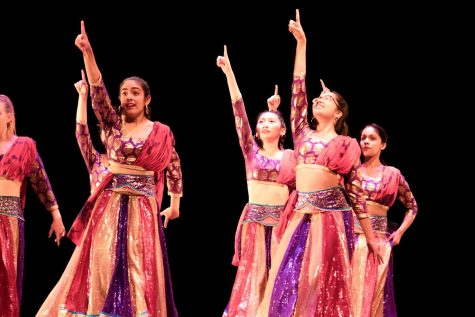 "Art is a way to be a positive voice," dance director Judy Scialpi said. "There are so many challenges that are around us, and we should use what we do well to help people who are struggling with some sort of issue or challenge."
At Inspirations, while advanced dancers explored how to coordinate a show, new dancers performed on stage for the first time. As Northwood's Dance Program reflects on this experience, Scialpi and her students will begin preparing for the next dance show, Our Planet, calling attention to global issues like landfills and sustainability.