Ask Northwood: our athletes' go-to sports sneakers
With all of the brands and companies sponsoring professional athletes students look up to, sports sneakers are becoming increasingly popular among the teenage population. When a pair of sneakers is released, many people including teens line up to purchase them so they can show them to friends and family the next day. Aside from the hype of having the latest pair of sneakers, one may be surprised to discover the physical and emotional connections that attract people to certain choices of footwear. A simple decision such as the shoes one wears can become a part of their lifestyle, especially when athletes wear their shoes to school, practice, games and tournaments. Having quality sneakers can enhance an athlete's movements as well, helping a runner beat their opponent, a tennis player change direction, or a basketball player beat their opponent off the dribble. As athletes develop more confidence in their movements, they become a better athlete with each game. Wherever they may be, sports sneakers can help boost an athlete's performance while simultaneously serving as a unique fashion statement for that individual.
Senior Alton Nguyen
"I normally wear my Adidas Ultra Boosts because they work with basically every fit I wear, and they're comfy. But on the days that I feel good, I wear my triple-white Superstars and bring tennis shoes with me in my bag to practice. I used to have pink ones but they got worn out."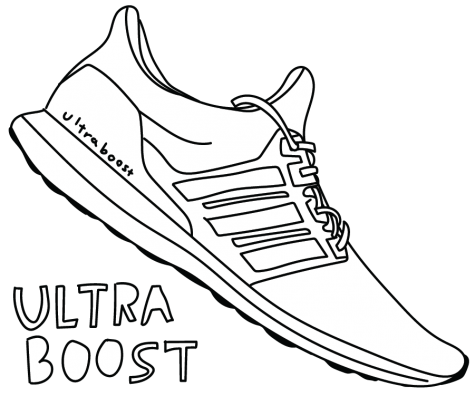 Senior Nathaniel Irwan
"I love my Nike Air Monarchs because they help with all the walking I do in my day. They're comfortable to wear and keep away foot cramps when I run. Though I did swim, we still exercised on land when running and lifting, so having shoes that fit my feet are important. I've always liked Nike shoes, and I was inspired by their slogan, 'Just Do It' ever since I was in middle school, and it continues to encourage me, which is why I wear a little reminder of that positivity every day."
Senior Mike Qu
"I wear Vans to school every day because it goes with my pants. I prefer plain color Vans because they stand out less with my clothing. It's casual, and I think that mediates between my school life and my personal life. I feel comfortable in Vans, and always drive, shop, relax and eat with them on, except for when I'm in my house."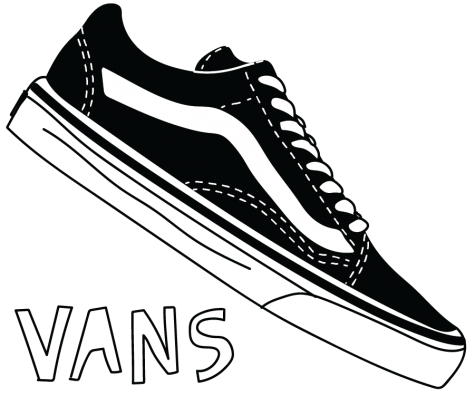 Senior Nabil Fawaz
"I wear Adidas Adizero Clubs because I get discounts for my tennis ranking. This means a lot to me because whenever I am wearing these tennis shoes, they represent the hard work that I have put into my sport and how it has paid off. The shoes also fit perfectly for me. The tongue of the shoe is connected with the rest of the shoe, making it more sleek and tight while I'm playing tennis."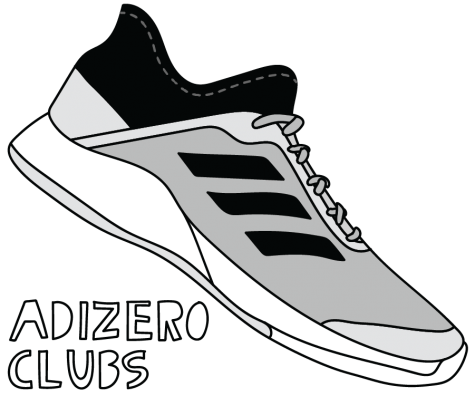 About the Contributors
Rocky Gao, Staff Writer





Rocky Gao, staff writer, is excited to be in The Howler. Really excited....
Anna Ma, Graphics Editor





Anna Ma is a senior who enjoys making thought-provoking graphics and...