Showing school spirit: wear purple to the first pep rally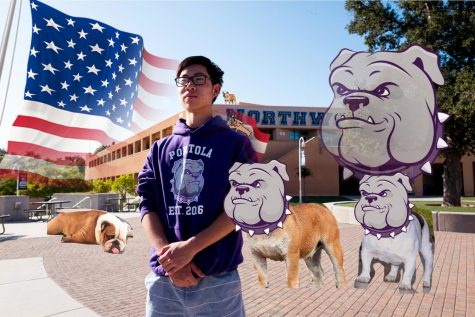 In an attempt to usher in a new era of district-wide harmony and kinship, Northwood students are encouraged to wear purple spirit wear at the first pep rally of the school year on Aug. 30. Other acceptable attire includes anything with Bulldogs, "PHS," or simply the letter "P." The theme, dubbed "Purple for Portola," is the beginning of a movement to celebrate the induction of Portola as a real high school upon the entrance of their first ever senior class.
In past years, ASB has hosted numerous dress-up days at Northwood: pajama day, twin day and other themed events to promote events like the Back to School Dance and Class of the Classes. Purple for Portola is a  theme that Northwood students have never seen before, so they will undoubtedly jump at this unique chance to show support for their bulldog compatriots.
This is not, in fact, a scheme to infiltrate Portola High School and sabotage the Portola Pilot or kidnap ex-Northwood teachers John Olivares and Wind Ralston, to name a few. Actually, the camaraderie between Northwood and Portola is so strong that it's even difficult to differentiate between the two.
"You know what, I never realized that Portola was an actual high school," senior Megan Lui said. "Since we're located on Portola Parkway, I always assumed that Portola High School was just another way to refer to Northwood."
Students can easily attain purple clothes by soaking navy blue Northwood spirit wear in red dye (after all, red and blue make purple–it's elementary art class knowledge). Another option to further show support for Portola is to buy merchandise off of their web store, which stocks fashionable purple shirts and hoodies that will undoubtedly attract stares as students walk around campus–stares of awe and envy, of course.
In fact, selected students who go above and beyond in demonstrating their support will be sent over to Portola High School (perhaps permanently) in a special student exchange program. Go Bull— (this article was not completed due to the departure of the author to Portola.) 
Leave a Comment
About the Contributors
Ally Chao, Staff Writer





Ally Chao is senior at Northwood and staff writer for The Howler whose...
Michael Huang, Photographer
Michael Huang is a photographer and Northwood's Pep Rally Commissioner of the...