Jessica the Thin Mint responds to "choco-diet" outrage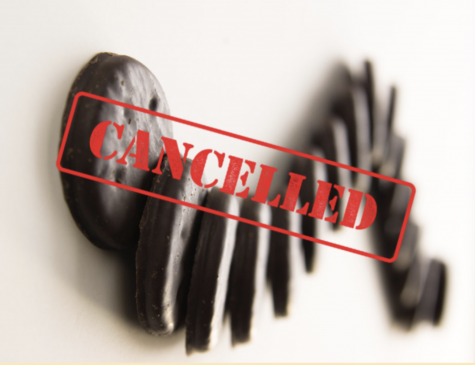 Internet personality and Thin Mint icon Jessica Pepper responded to backlash from netizens after revealing her daily diet in a video posted online. 
Pepper, who identifies as a Thin Mint, documented her diet in a daily vlog posted on GSTube on Tuesday, demonstrating the "choco-diet" consisting only of flour, cocoa, peppermint and a lot of sugar. Netizens expressed outrage about the video in response, taking to the comments and other social media platforms to cancel the creator online.
"Not Jessica promoting diet culture," @FattyPattyPB posted on social media site CooCoo. "I guess she's really trying to be a thin mint now."
Netizens from all over the cookie world took to the Internet to cancel Pepper, trending #cancelJessica and #NoMoreThinMints for 12 hours straight. Fed up with the unnecessary criticism, Pepper fired back at the haters just two days later.
"I literally said it was my personal diet," Pepper said on her Cookiegram story. "This is the normal diet of a Thin Mint. It's my choice what I eat, and I don't need all of you telling me what to do with my body."
Others showed their concern for the cookie, wondering if the diet affected her health negatively.
"How does she even survive?" user LemoNayde commented on the video. "Like, she doesn't even eat any lemons or take citric acid supplements. That's gotta be so unhealthy."
The social media star recently shared on social media about the bullying she faced growing up because of her diet and the shame she felt for being a Thin Mint.
"I know I talk about self-love all the time, and that's because I'm working on it too," Pepper said in her most recent GSTube video. "I hope that with this, more cookies will understand Thin Mints and accept the differences of Thin Mints wholeheartedly."