Fall essentials: Pumpkin spice everything
Pumpkin spice flavoring has been a staple of fall for years. This year, however, your favorite brands are stepping up their game by providing pumpkin spice varieties for your favorite treats.
Kool- Aid Jammers.
Hoping to beat out Capri-Suns this year, the Kool-aid man has been concocting a new flavor. The flavor is spicy with a taste similar to pumpkin pie and coffee, although it may just be coffee in a juice pouch. Find the pumpkin spice kool-aid jammers you'll love a-latte at your nearest grocery store.
Toothpaste.
Colgate has created a brand new toothpaste for your pumpkin spice needs. Say goodbye to morning breath and hello to pumpkiny goodness. Four out of five dentists recommend the pumpkin spice toothpaste this autumn (warn- ing: pumpkin spice toothpaste is not meant for consumption).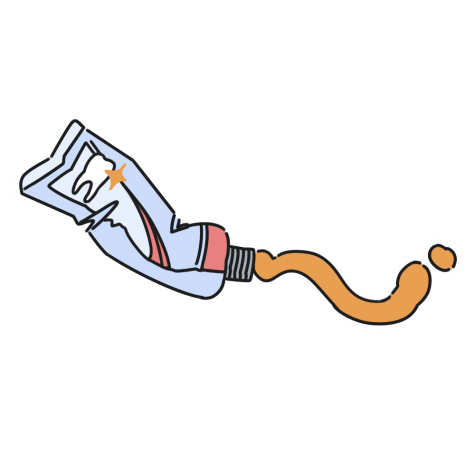 Burgers and Condiments.
This year, your neighborhood burger place is putting out all the stops. Get a combo with Mcspicy or Pumpkin Famous Star that comes w i t h pumpkin fries and a large pumpkin coke for only $7.99. Are your pumpkin spice burgers not enough to satisfy your taste buds? Add to the flavor with pumpkin spice condiments. Heinz has spiced mustard and ketchup for your burgers and fries while Pace has your nacho needs covered with spicy pumpkin salsa. If you're a fan of ranch on pizza, try Wish-bone's latest pumpkin spice ranch next time you order pizza.
Deodorant.
Axe is preparing to capture the market this fall by releasing its fragrant pumpkin spice body spray. Why just eat pumpkin spice when you can smell like it too? Not wanting to be out- done however, Old Spice is staying true to its namesake by releasing a pumpkin spice deodorant this year. For the busy coffee enthusiast on the go, this deodorant captures the essence of fall with its cinnamon scent and feeling of regret that you spent your money on seasonal, overpriced pumpkin spice deodorant. The deodorants contain no anti-odor chemicals and are strictly for showing your love of pumpkin spice to those around you. Pumpkin spice body mist is also reportedly in development.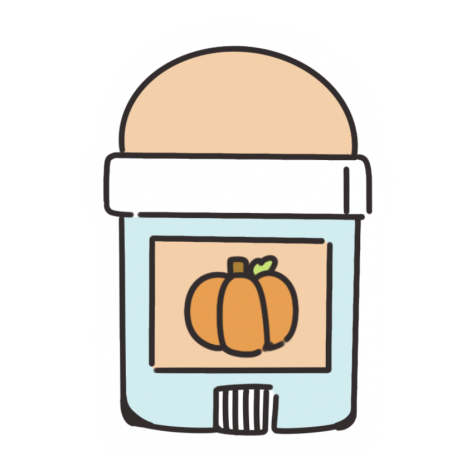 Frozen Foods.
Sometimes you get too tired to go out and get that pumpkin spice food, so why not have it ready to eat? Your favorite frozen meal brands have prepared some delicious dishes such as Tyson's gourdgeous pumpkin shaped nuggets, Foster Farms' breakfast pumpkin dogs and Hot Pockets' spiced pumpkin flavor. Pumpkin spice taquitos have also shot off the shelves, as has pumpkin spice fish filet. Just pop these treats into the microwave and wait 3 to 4 minutes for those sweet appetizers.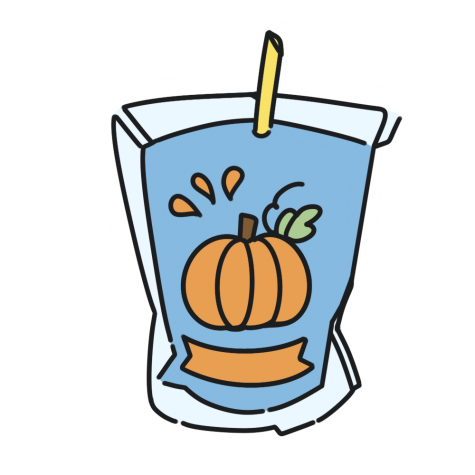 Chipotle burritos.
Chipotle has introduced a new fall special called the Pumpkin Spice Burrito, a potentially revolutionizing product for the restaurant industry. Instead of choosing black or pinto beans, customers now only have the choice of pumpkin-flavored orange beans to embrace the fall spirit. Gua- camole has completely disappeared, and has instead been replaced with a pumpkin GMO variant that might not sit very well. Salsas are now all minutely different variations of pumpkin spice jam. As if that wasn't enough, sour cream has also fallen victim to the pumpkin spice curse. There's also a new limited time offer that environmentalists will love: order from the app and receive your food packed in a biodegradable pumpkin instead of those tree-killing paper bags.