CIF mandates new COVID-19 measures
In July, CIF released a statement stating that sports will resume between December 2020 to January 2021. In preparation for the upcoming months, CIF has released another statement describing their safety measures and protocols to keep coaches and athletes 100% safe without changing up the sport. CIF's super-duper official list of safety measures and protocols are outlined below.
1. Basketball players must now wear human-sized hamster balls. A modified scoring rule requires players to throw an opposing player into a large hoop to complete a four-point play. Referees must also replace their whistles after every play.

2. Swimmers must acquire their own Olympic sized pool for every competition to prevent the spread of COVID-19 through water. However, water is simply not safe enough in this day and age. Instead, the whole pool will be filled with a mixture of the usual chlorine and hand sanitizer to keep individuals both in and out of the pool virus-free.

3. Soccer will now require the match to be played on multiple foosball tables. Members from opposing teams will face each other in simultaneous games. After, both players will  disassemble, disinfect and reassemble the foosball table to encourage sportsmanship and cooperation.
4. A hazmat suit under regular uniforms will be required to participate in football games. Water boys will now carry Gatorade bottles full of Clorox spray to make sure players stay hydrated and healthy. Players must disinfect the ball with a wipe every time it changes hands: after the hike, any hand-offs, completed passes or interceptions. Failure to follow this protocol will result in a penalty on the field and a free kick for the opposing team.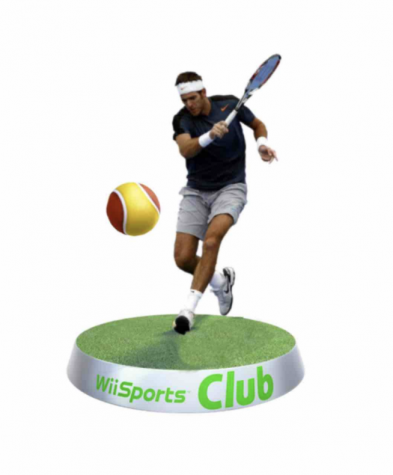 5. Tennis players will compete via Nintendo Wii Sports Resort (2009) tennis video game. Athletes' respective districts will be providing players with a used Wii from 2006 along with one remote control (batteries not included). Athletes will also be provided with a Wii Fit Balance Board to ensure that they are in impeccable physical shape.

6. Wrestlers are only allowed to arm wrestle with their dominant arm. As a precautionary   measure, players are required to not breathe during the match to prevent the possibility of infection. Players who pass out automatically lose and are promptly thrown into a bath of hand sanitizer.

7. For the time being, CIF has managed to use funds to buy 500 feet tall 360 degree screens that will surround every high school football field in California. Northwood's talented musicians can simultaneously blast their pep tunes via a Zoom meeting from the comfort of their home to emulate the feeling of being at a real football game.

8. Track and field will experience only minor changes to their sport. Glass barriers 10 feet tall will replace traditional lane markings, and. For relays, the baton must be thrown from a minimum of 20 feet instead of handing off. The Howler expresses its deepest sympathies for those in the outer lanes.

9. Baseball mitts will now be required to have built-in disinfectant sprayers. Sprinklers on the field will now spray Lysol every two minutes, and tagging at bases is strictly prohibited. Instead, runners will be air tagged from a safe distance of 6 feet.

10. Due to the unsafe nature of being in a pool, water polo will be converted into a modified version of the more superior polo. Players will ride on horses and attempt to dump water buckets on opposing players heads. To prevent any illnesses from transmitting through water, players will wear complete scuba diving equipment, fins included.

11. Volleyball players must run off the court after each return to apply hand sanitizer before the other team hits the ball back. To encourage social distancing, players must stand six feet apart from each other and a minimum of six feet away from the net. Robotic arms will be used in place of hands to limit any transmission.

With CIF sports right around the corner, nine out of 10 sports scientists have stated that they guarantee student athletes won't be able to tell the difference between sports with the new regulations and sports pre-COVID-19.