Vogue: Quarantine Edition
Although quarantine has disrupted many aspects of daily life, the extra time we've gotten back by skipping our zoom calls has taken the fashion industry to new heights. I have compiled a list of outfits to show you to become the trendsetter you were always meant to be.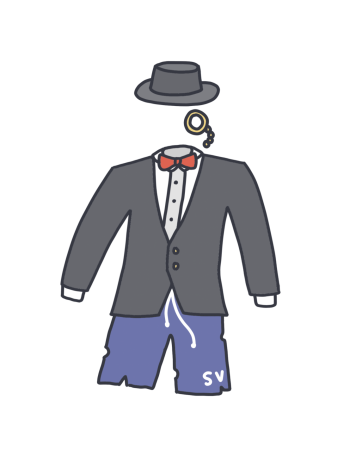 The Mullet (business on top, party on the bottom):
An outfit made to impress, this bougie ensemble is only for the wealthiest individuals with the most refined of taste. Wear your finest white collared shirt, a pin-stripped tuxedo jacket and bow tie. For extra pizazz, add a monocle and top hat and really give the Monopoly man a run for his money. Don't worry about pairing this with your tattered Sierra Vista Chargers P.E. gym shorts. No one will be able to see your lower body half on the Zoom conference call anyways! You are sure to get rave reviews with your Gatsby-esque flex.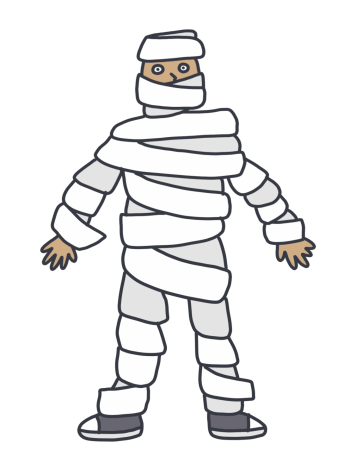 The Michelin Man (aka what to do with your extra TP):
Even the most destitute of individuals can call this outfit their own. Get the hundreds of toilet paper rolls you stocked up on before quarantine and start throwing it all on your body. Worry not: our limbs were designed from thousands of years of human evolution to fit toilet paper on them! But only a few rolls is certainly not enough. The whole point of this fit is to make yourself indistinguishable from the Michelin man! Wrap the toilet paper around your torso, legs and head again and again until you can barely hobble towards your phone and snap a pic for your followers. This is a perfect outfit for rainy weather too, because your mad drip is sure to land you some street cred.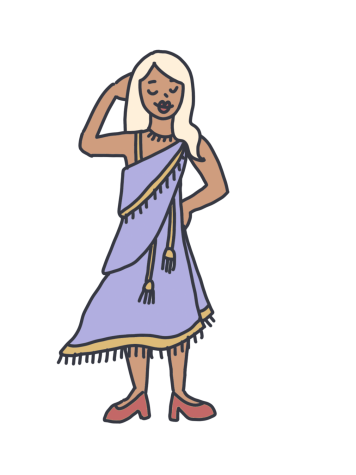 The Thrifter's Dress:
Although prom was cancelled due to COVID-19, prom related fashion is still crucial to staying relevant and surprisingly attainable. To impress everyone with your getup, you don't have to splurge either; simply drape a curtain around your body in prom-dress fashion. Make sure your vision is clear with this one, because you want to aim for ball gown elegance. Your dress should be paired with the best makeup palettes to ensure your beauty.