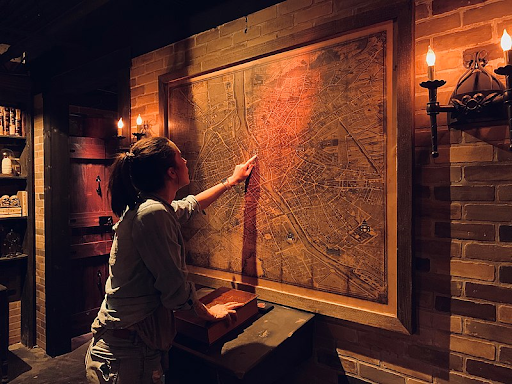 Hudson Blooms on Wikipedia Commons.
Escape room centers in Orange County
If you're looking to exercise your mind, try your luck at one of the many escape room centers in Orange County. In Irvine alone, there are several escape room centers, each with unique themed rooms of varying difficulty levels and prices. Some of the escape rooms in Irvine include the festive Santa Clause 2 at the Exodus Escape Room, suspenseful The Attic at EscapeX Rooms or unexpected Special Ops: Mysterious Market at The Escape Game. 
The challenge lies in you and your group's ability to escape before the hour runs out. Rather than tall boulders or tilting logs, the obstacles you will face are peculiar puzzles that are designed to make you panic.
Escape room centers in Orange County