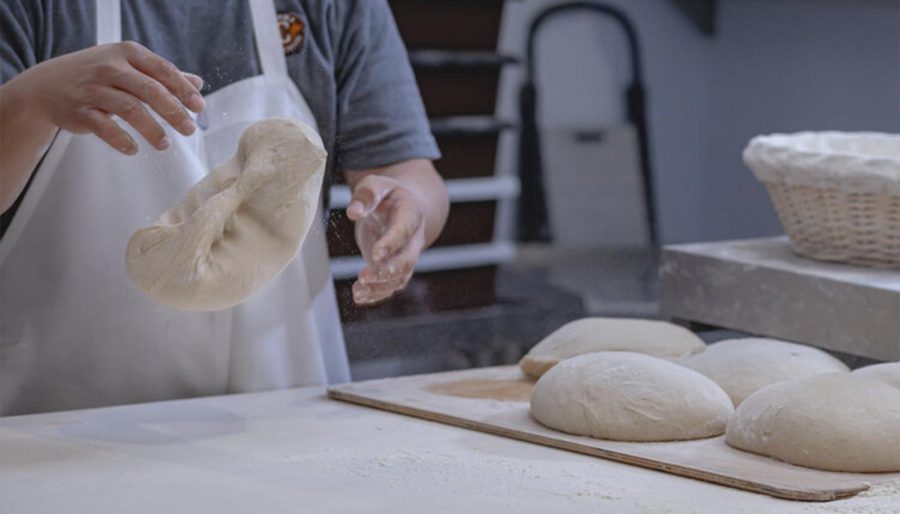 Crema Cafe conquers COVID-19 crisis
The success of small businesses is deeply intertwined with the community, where purchasing from local shops means supporting not only entrepreneurs, but often, families. The pandemic has forced many small businesses to close their doors permanently, making it especially important for consumers to be conscious about where they choose to spend their money. Despite the new obstacles, the pandemic hasn't stopped this Northwood family from continuing to grow their businesses.
Crema Cafe, a restaurant in Seal Beach owned by the family of senior Sran Tanjasiri, was established in 2006. The small business was inspired by cafe culture in Europe, and its appealing storefront with pastel blue walls and outdoor patio dining conjures up images of sipping lattes and eating croissants with friends. As the restaurant gained popularity, it grew into a separate wholesale business, Crema Artisan Bakery, which now specializes in selling baked goods and supplies the cafe with its wide variety of pastries.
"The cafe is unique because of its culture," Crema Cafe owner Tarit Tanjasiri said. "I think we do a really good job with our food and our ambience. It's achieving what I've set out to do with the vision I had, and at the same time, we're cultivating a company culture that is welcoming."
Everything from crepes to avocado toast to fresh pastries is available seven days a week for take-out or outdoor dining at Crema Cafe, while the baked goods from their wholesale bakery have also been featured at several weekly pop-ups around Orange County. Many significant changes have been made to both businesses, much of them due to Tanjasiri's practical perspective regarding the pandemic.
"I treat [the pandemic] as a common denominator," Tanjasiri said. "Everybody is affected by it, but the only difference is how we deal with it. We lost a lot of business but we've also gone into selling things at the farmers markets and provided meals to our employees each week so that they are able to sustain their livelihoods without full time work."
By far one of their largest changes included the expansion of their previously wholesale-only bakery to accommodate normal customers as well. It allowed patrons the chance to purchase bakery goods without necessarily having to visit the Crema Cafe location. The Crema Artisan Bakery website went through a redesign at the start of the pandemic, and a Saturday morning delivery system for Orange County was introduced as well, increasing ease of access for their customers.
They also began supplying their community with much needed groceries, expanding to sell essentials like eggs and flour instead of just their typical products. With all of the precautionary measures they are taking and their consideration for the community, both businesses deserve to be supported during this pandemic.
I had the opportunity to visit one of their new bakery pop-ups at the OC Baking Company around noon on a Friday. The company was located in a small, unassuming business center, which made parking difficult to find. Crema Artisan Bakery was one of many bakeries featured, and the ordering process was very quick. They had a wide variety of pastries, and I was able to pick out four delectable treats for just $10.
The Guava Cheese Danish and Candied Orange Danish were both buttery and flakey, with a rich guava jelly center paired with a lighter, creamy cheese and a sweet cream with tangy candied orange peel respectively. The Cinnamon Pull Apart was bursting with cinnamon flavor and resembled a twist on a classic cinnamon roll. Overall, I definitely got my money's worth.
Despite all the obstacles the pandemic may have created, it is clear that the Tanjasiri family is working hard to find alternatives in order to keep supplying customers with the products they love.
"It's out of passion," Tarit Tanjasiri said. "That passion drives the hard work and makes it all possible."