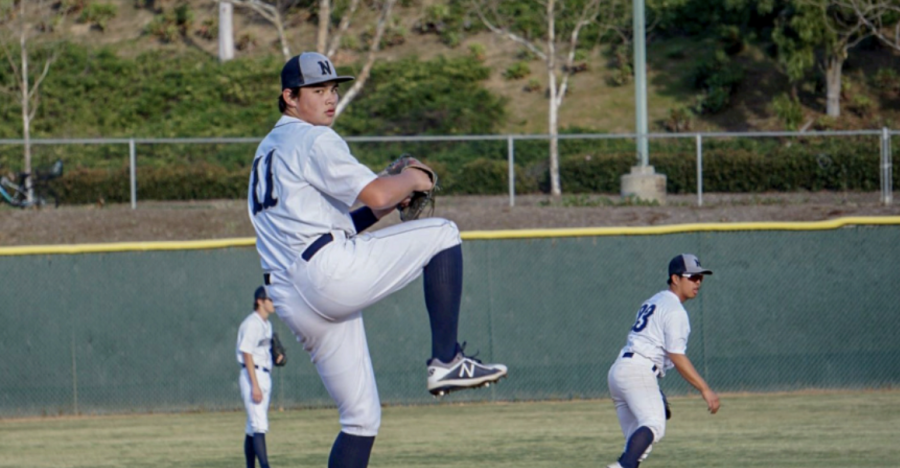 Photo provided by Northwood Baseball
Brandon Luu becomes a Sun Devil
The roaring crowd holds their team's mascot in one hand and a soft pretzel in the other as sunflower seeds litter the ground, the crack of the bat resonating across the stadium. It's the signature of an American pastime: baseball. Sophomore Brandon Luu grasped his future as a baseball player in September as he committed to play at Arizona State University (ASU), a nationally ranked athletic powerhouse.
Far beyond a game of ball and bat, Luu remembers falling in love with every aspect of baseball ever since he started playing at 5 years old.
"The one thing baseball has taught me over the years is you are going to fail often more times than you succeed," Luu said. "You aren't going to hit the best one game, or pitch as well as you would like, but it's controlling what you can control throughout the game and helping your team win that really makes the difference."
The ASU Sun Devils are a Division I team and part of the Pac-12 Conference, a distinguished NCAA conference consisting of twelve schools that exhibit academic excellence and superior athletic performance. Luu developed a strong connection with ASU coaches and found that the team was a perfect fit for him through several trips to Arizona, where he played in front of scouts during recruitment.
As a first base pitcher, Luu's talent and work ethic lead to him being the first Northwood athlete to receive and accept a scholarship to ASU.
"It's a blessing and hard to wrap my head around it, but it's a humbling experience and one I'll never forget," Luu said.
Chapman Baseball Compound coach and Luu's mentor, Ryan Chapman, prepared him physically and mentally to give it his all every day for the last six years, constantly pushing him to be better every time he stepped foot onto the field as an individual, teammate, and friend.
"Brandon has a rare blend of both talent and the desire to be great," Chapman said."There are a lot of players that would love to be where he is in terms of baseball development, but I strongly believe that is just a result of the person he is."
Before sports were put to a halt due to the COVID-19 pandemic, Luu consistently practiced after school, playing in one league game last season. In quarantine, he trained for four months and then played with his travel team. Luu is still waiting for a safe time to resume his standard baseball schedule.
Until then, Luu remains grounded in his communities; his coaches, team members and other supporters wish him luck for the future.