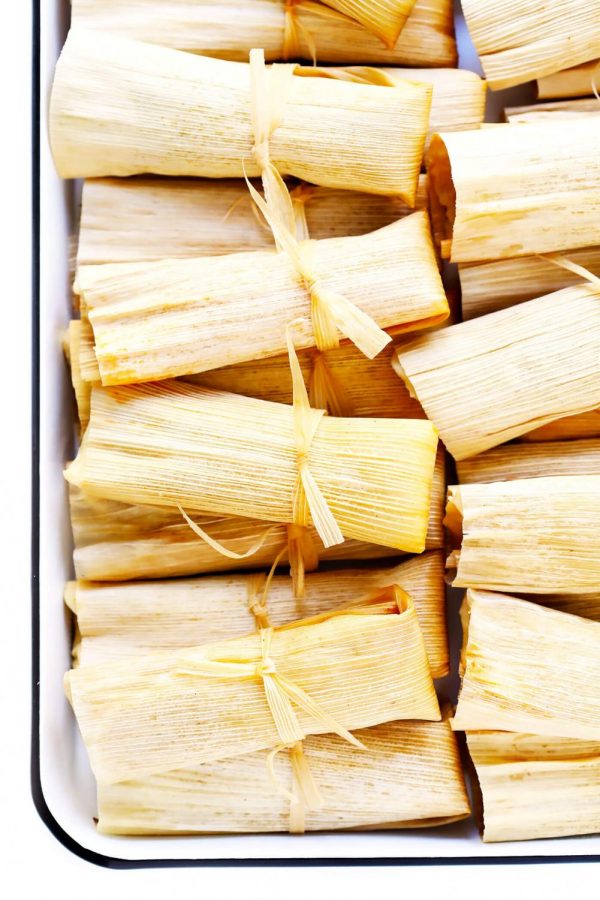 How To Make Tamales
As the leaves change from green to orange and the weather begins to cool, the smell of tamales fills the homes of many Latin American households. The annual tradition of tamale-making for the holidays has begun, so here's how anyone can make these delicious treats to serve proudly at the dining table this fall. 
Ingredients:
Despite there being various types of tamales, you can find most if not all of the required ingredients from stores like Cardenas or Northgate Market in Santa Ana. 
Ingredients:
Five pounds of Prepared Masa 

One bag of California or New Mexico Chile Pods

Five pounds of Pork Shoulder

Four Potatoes

One 11 ounce can of Jalapenos

A jar of pitted green olives

Two one pound bags of dried corn husks

One Onion

One Garlic Head

One Tablespoon of Salt
How To Make:
First, clean and soak the corn husks in warm water to soften them up. After an hour of soaking, put them out to remove any excess water. Once the corn husks soften, place the pork shoulder into a cooking pot with water and add onion, garlic and salt to season the meat while cooking for two hours on medium heat. 
While the meat is cooking, create the chile sauce. Put the chile pods in hot water and boil for ten minutes, then throw the cooked chile pods into a blender and blend until smooth. Once you have your blended chile pods, run it through a fine mesh colander to separate the seeds and skin of the chile pods from the sauce. Once the meat finishes cooking, shred it into small pieces and mix it with half of the chile sauce. Then, put the meat on the stove and bring to a soft boil.
Once the meat and sauce is done, it's time to prepare the rest of the ingredients. Peel and cut the potatoes into fry shapes and cut the jalapenos into thin strips. Now for putting together the tamale: Spread the masa onto the top half of the dry, softened corn husks, adding a spoonful of prepared meat, one potato slice, one jalapeno strip and one green olive. Once all ingredients are placed on the masa, fold the left and right sides of the corn husks in and the bottom half over the top half. Finally, place the tamales in a steaming pot upright and cook for an hour and a half on a low consants boil. After that voila, you have yourself a batch of fresh tamales for you to enjoy over the holidays.