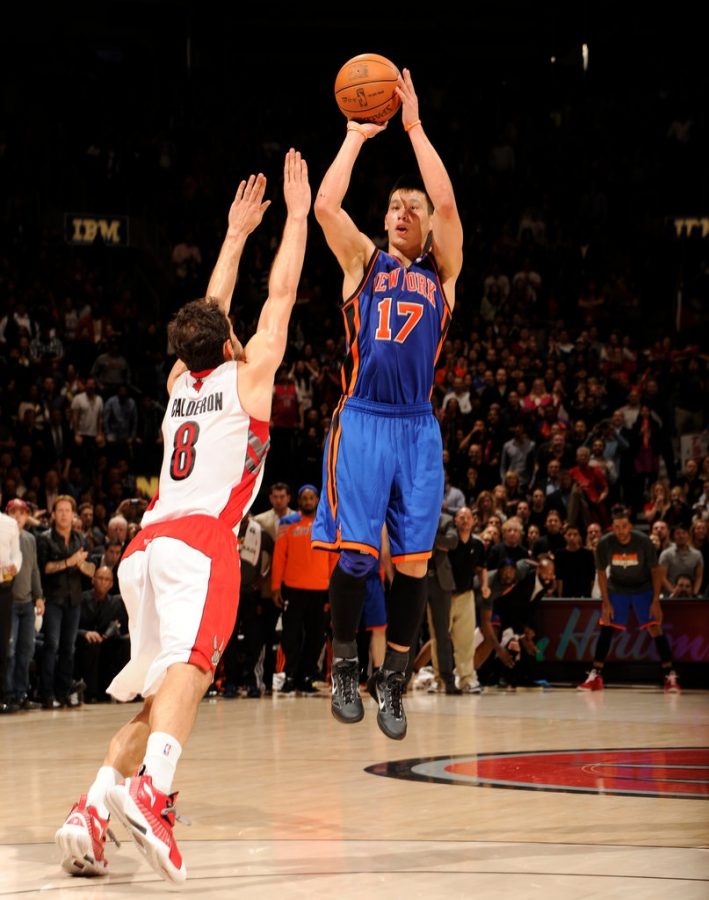 Ron Turenne/NBAE, via Getty Images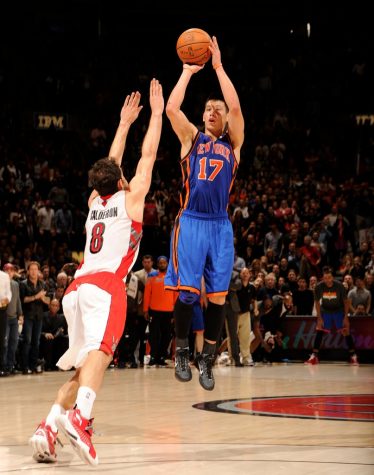 After months of speculation, Jeremy Lin officially signed with the Santa Cruz Warriors in the NBA's G League on Jan. 15. Given the unforgettable cultural phenomenon of "Linsanity" that rose in February 2012 and Lin's 2019-2020 season in China, many fans are filled with a sense of nostalgia and thrill for his return to the NBA. Many have also been critical of how the NBA had failed Lin at every stage in his career—a trend that was observed when he played basketball even in high school and college. 
During his senior year at Palo Alto high school, Lin led his team to a 32-1 record, reigning victory against nationally-ranked Mater Dei, who had eight Division-1 commits on their roster. He was named first-team All-State and Northern California Division II Player of the Year. Despite these accomplishments, recognition for his work seemed to diminish from this point on, as he did not receive a single Division-1 offer to play basketball in college. Lin eventually settled for a non-scholarship offer to play on Harvard University's basketball team. Just as he did in high school, Lin proved he was a competent player, granting his Harvard team to its most successful season in the school's history. Not to mention, he was unanimously selected to play on the All-Ivy League First Team during both his junior and senior years. 
Hurled with racial slurs by the audience members and by other players during his college years, Lin was getting his first taste of what the rest of his basketball career would be like. However, he would later realize that it was not the explicit racism that would affect him the most, but rather the silent implicit racial bias and prejudice that would profoundly affect his dream of simply being able to play in the NBA. 
Nonetheless, towards the end of Lin's college years, his future in the NBA seemed bright. Houston Rockets General Manager Daryl Morey discussed an analytics-driven model predicted Lin would be the 15th pick in the 2010 NBA draft. Despite this quantifiable data, he was not the 15th pick nor was he the last pick: He went undrafted. NBA scouts stated that although Lin was a smart player, he lacked the athleticism and speed. 
"The objective measurement of Jeremy Lin didn't square with what the experts saw when they watched him play; a not terribly athletic Asian kid," Morey said. "He's incredibly athletic, but the reality is that every person, including me, thought he was unathletic. And I can't think of any reason for it other than he was Asian."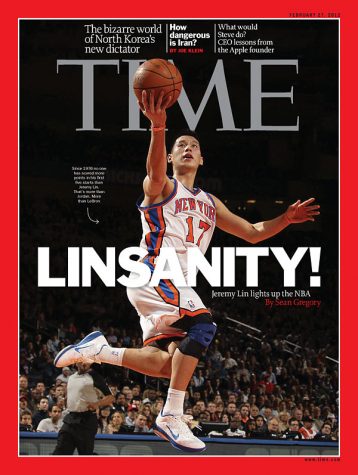 That summer, Lin went on to play in the NBA Summer League, where he had the chance to compete against able players such as John Wall, who had been the first pick of the 2010 NBA draft.The iconic matchup proved that Lin had no trouble playing against Wall. Following the match, teams offered Lin a contract for the NBA season. He signed the contract with the Golden State Warriors and became a part of history as the first American of Chinese or Taiwanese descent to play in the NBA.
Still, as a backup player to Steph Curry and Monta Ellis, Lin received minimal playing time. In 2011, Warriors coach Mark Jackson waived Lin. Within 48 hours, he was signed by Morey and the Rockets. Not only was he a backup for five other players, but 12 days later, on Christmas day, Lin was waived. Shortly after, Lin was picked up by the New York Knicks. Without getting a chance to meet or practice alongside his new teammates, he was asked to play the next day. After getting limited playing time during that game, Lin was not asked to play for the next five games. 
Eventually, the Knicks Coach told Lin that he would allow him to play in the next few games. The first game Lin played, he did terribly. Lin stated that he felt he would only have one more chance to play before getting cut from the team, as his original two-year contract was about to expire. If the Knicks cut him, Lin would be dropped with no pay, and this time, for good. 
On Feb. 4, 2012, Lin showed up to what he believed would be the final game of his short career. Out of the blue, Lin put on an incredible performance and the Knicks emerged victorious. During their next game, prominent Knicks player Carmelo Anthony sustained an injury that left him on the bench. Lin took Anthony's position and put on another spectacular performance. And in the blink of an eye, the term "Linsanity" was coined and Lin was living out his dream as an NBA superstar. 
Despite his groundbreaking performance with the Knicks, Lin became a free agent following that season until once again signing with the Rockets. With James Harden signed onto the Rockets as well, Lin's role was diminished. This happened once again in the 2014 season when he played alongside Kobe Bryant after being traded to the Los Angeles Lakers. Lin went on to play for the Charlotte Hornets in the 2015 season and yet again, in the 2016 season, Lin signed with the Brooklyn Nets.
During his time with the Nets, Lin sustained a hamstring injury, and on top of that, in the 2017 season opener, Lin ruptured his knee's patella tendon, ending his season just after one game. Lin was labeled not only as an injury-prone player but a one-hit-wonder, despite performing better every season. Once he recovered, he went on to play for the Atlanta Hawks in 2018, primarily as a mentor for Trae Young, but in February 2019, after finalizing a buyout, Lin was waived, and he went on to join the Toronto Raptors. At this point Lin had spent nine seasons with eight different NBA teams. During that season, the Raptors won the NBA title, and Lin made history as the first Asian American to win the trophy.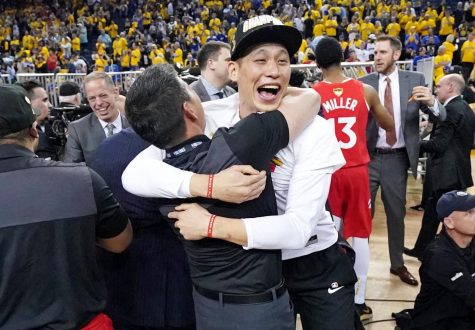 Despite his record-breaking achievements and constant growth as a player, it was evident that other players and officials had treated Lin unfairly. Clips of players being aggressive to Lin without any consequences circulated the internet. Kobe Bryant slammed Lin to the ground, only to be called for a common foul, multiple Los Angeles Clippers players slapped Lin in the face, causing his nose to bleed and Jason Terry shoved and tripped Lin in front of the officials. The NBA received a formal letter about this matter but did not take any action claiming the evidence was circumstantial and that it was difficult to quantify how referees judged.
Former Director of Officials for the NBA Ronnie Nunn tweeted "No question J-Lin's been a recipient of overt illegal contacts; called & not called."
After the 2018-2019 season, Lin decided to play his next season with the Beijing Ducks in the China Basketball Association (CBA) due to none of the NBA teams wanting him. On a stage in Taiwan, Lin presented his speech titled, "The Waiting Game," where he expressed his frustration with the NBA.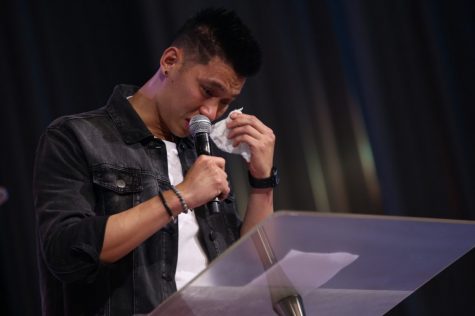 "In English, there's a saying, and it says, 'Once you've hit rock bottom, the only way is up,' but rock bottom just seems to keep getting more and more rock bottom for me," Lin said. "So free agency has been tough because I feel like in some ways the NBA's kind of given up on me."
Nonetheless, Lin dominated the CBA and garnered a large fan following in Asia. Coming full circle back to the NBA G League, he has continued to express a positive attitude on his social media platforms. For Lin, this is an opportunity to be recognized again as a prominent NBA player after all the years he has spent being traded, recovering from injuries and putting up with rude encounters with opponents and NBA officials. What the future after the G League is unknown, but it is clear that Lin wants to pave a path back to the NBA. 
"This isn't about chasing the shadow of Linsanity. Or proving anyone right or wrong. Or about money, fame, reputation or power," Lin said. "I will be waiting for free agency and preparing myself for the NBA—and continuing my greatest dream."
While the schedule for the G League is still tentative, it is expected to begin on Feb. 8 at the ESPN Wide World of Sports Complex at Walt Disney World Resort, where the NBA regular season was played from 2019-2020. Not all teams are expected to play throughout the season due to financial constraints; however, it has been confirmed that the Santa Cruz Warriors will be participating. 
After years of demonstrating his unmatched potential as a player in the NBA, many question why Lin is in the G league at all. Some are hopeful for another round of "Linsanity," while others are not as optimistic of Lin's future. Moreover, with the implicit and explicit racial bias we have seen over the last decade, there is also curiosity as to what heights Lin, along with new Asian-American players, will reach. Without a doubt, Jeremy Lin's bittersweet journey has been nothing short of "Linsane" so far.